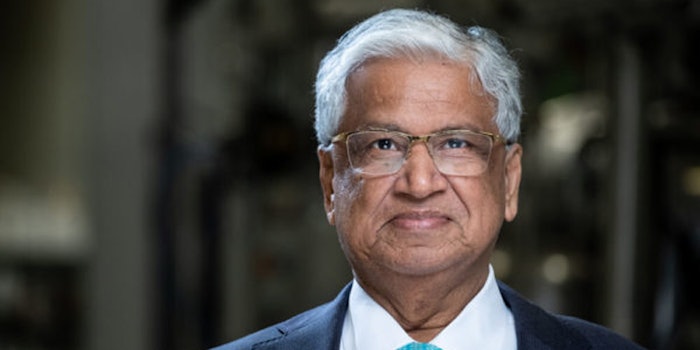 Founder and president of International Cosmetics Science Centre (ICSC), Vijai K.S. Shukla, Ph.D., has won the 2021 A.R. Baldwin Service Award, presented by the American Oil Chemist's Society (AOCS) Governing Board.
Related: Cosmetic Valley Announces 2020 Cosmetic Victories Winners
Shukla has won three other awards from AOCS, including the Herbert J. Dutton Award in 1996, the Stephen S. Chang Award in 2002 and the AOCS´s Fellows Award in 2005.
This award is sponsored by Cargill, Inc. and is given for the service to AOCS.
Shukla said, "This award means a lot to me and it encourages me to work even harder for the society. This award is important because it signifies the great society of AOCS, which assembles the world community in one platform and specifically its very dedicated employees who form the backbone of the AOCS organization."