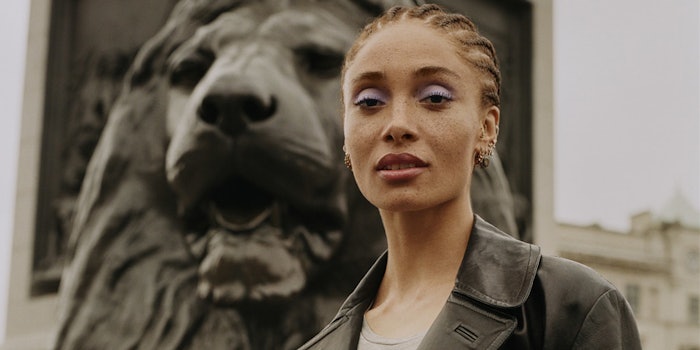 Rimmel London has named Adwoa Aboah as its new global brand activist.
Previously: Covergirl Names Niki Taylor as Brand Ambassador
Aboah will be the face of major beauty campaigns and product launches throughout 2021 and beyond. 
She is the founder of Gurls Talk, a platform created to provide safe spaces—both on and offline—for young women where they can openly share, listen and support one another.
Aboah said, "I am honored to be the new face of Rimmel London and to be given this amazing platform to connect with people all over the world. Being yourself isn't always that easy to do—and in the past I've really struggled with it. Together we're going to keep encouraging people to feel comfortable in their own skin and to be proud of the things that make them unique."
Stefano Curti, chief brands officer, Coty Consumer Beauty, said: "Adwoa is one of the most powerful voices of her generation. She never apologizes for being herself, which perfectly encapsulates Rimmel London's mission to prioritize diversity and inclusion and to empower the people that buy our products to be the best and truest version of themselves. Adwoa is at the forefront of modern female conversation—effortlessly blending her advocacy for mental health, with her role as founder of Gurls Talk; a platform which truly champions inclusivity, alongside her impressive modelling career. We are honoured to be working with Adwoa and are excited for us to join forces—to create a more inclusive, more open and better beauty industry—for all."