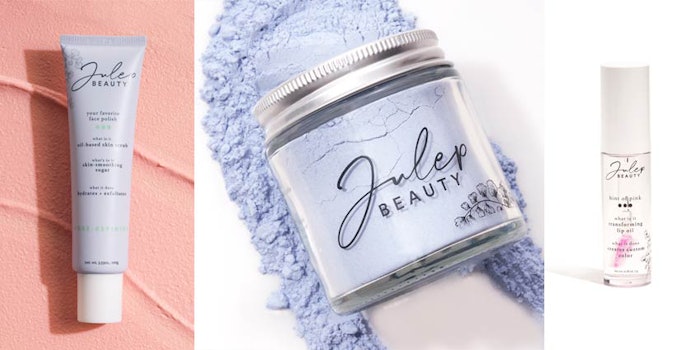 Julep Beauty is back. The brand was founded 14 years ago by Jane Park, who turned Julep into an early adopter of crowdsourcing/social listening and subscription boxes. However, the brand's prospects foundered after the ill-fated launch of Glansaol Beauty in 2016.
Now, the brand is back with a "360-degree refresh" featuring "good-for-you ingredients packed inside clean formulas" that are Target Clean-certified and of course new packaging. All of this under the brand's new mission: to "deliver a joyful experience at an accessible price point."
This new version of Julep will feature beauty tools, makeup and skin care. It is also launching a digital-first, inclusive strategy leveraging new content and brand storytelling.
Finally, the company will be tapping Julep Mavens as its ambassadors, rather than using macro influencers, per the brand.