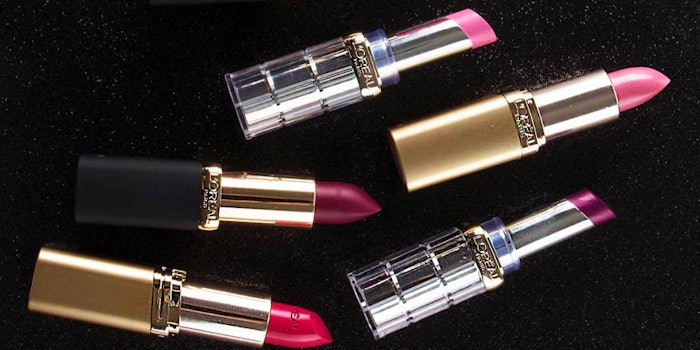 @LOrealParisUSA/ via Facebook.com
L'Oréal Paris has launched a new augmented reality try-on tool, powered by ModiFace, that allows consumers to skip the download process.
Users may experiment with more than 300 of the brand's blush, eyeshadow, eyeliner, lipstick, lip liner and hair color shades through its website—no app required. The interface features photo-realistic color simulations, so guests can try products on in real-time.
Related: L'Oréal to Launch Digital Beauty Assistant
Users click "try it on" on the product page, and from there choose to either live try or upload a recent selfie. Then they select colors to apply to view, and check out the look via split screen or taking a picture to share or download.
The tool is available on lorealparisusa.com via select desktop web browsers, as well as mobile. Along with hundreds of makeup shades, the Colorista Semi-Permanent Hair color shades are all available; Feria hair color will soon be added.
The technology is one of the first innovations resulting from L'Oreal's acquisition of ModiFace in early 2018, as well as ModiFace's first desktop hair color technology.