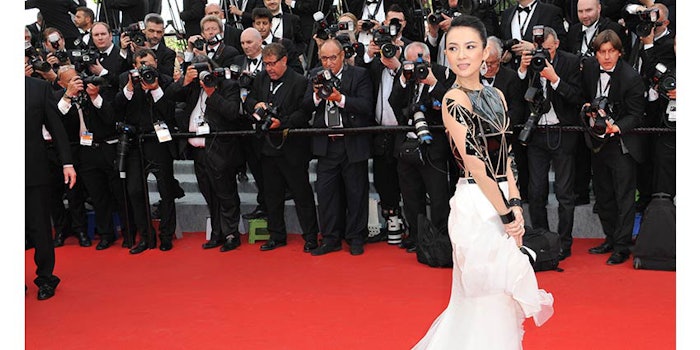 Clé de Peau Beauté has announced the appointment of international actress Zhang Ziyi as global brand ambassador.
"We have long admired Zhang Ziyi for her accomplishments and her dedication. Her beauty, warmth and generosity bring radiance to the world around her. Zhang Ziyi perfectly embodies the values of Clé de Peau Beauté because of her spirit and timeless elegance," said Clé de Peau Beauté chief brand officer Yukari Suzuki.
Related: Shiseido Releases Q1 2018 Financials
In her debut campaign Zhang, who is known for her roles in films including Crouching Tiger, Hidden Dragon and Memoirs of a Geisha, will represent the brand's La Crème anti-aging night cream. It will explore the stories of both Zhang Clé de Peau Beauté story, narrated by the actress.
"Our collaboration with Zhang Ziyi will elevate the awareness and aspirational status of Clé de Peau Beauté in the China market," said Jenny Sun, brand director of Clé de Peau Beauté China. "It will help to further establish the quality and luxury that Clé de Peau Beauté and La Crème are already renowned for."
Added Zhang: "I'm delighted to be the Global Brand Ambassador for Clé de Peau Beauté. And to represent La Crème, an object of desire that is exquisite and modern. I'm proud to be part of bringing this energy to the world."