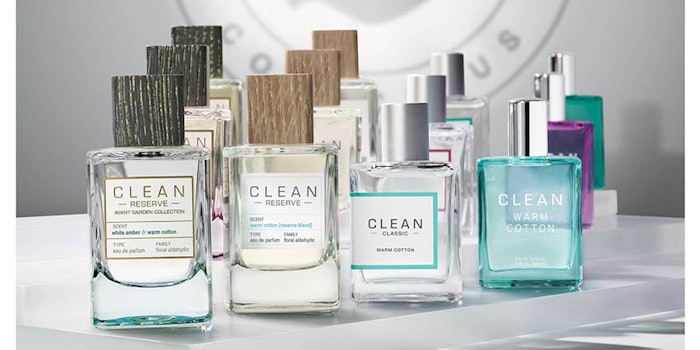 Fusion Brands America Inc., has changed its name to Clean Beauty Collective Inc.
Additionally, the company will be parlaying the success of its Clean and Clean Reserve fragrance collections into new categories such as home, bath & body, hair and skin care. (Home products are estimated to roll out in 2019.)
Once a portfolio company consisting of several brands, Clean Beauty Collective Inc., will now manufacture existing and new entries under one umbrella. Along with the name change, the organization has a new look and feel, and has moved its New York headquarters to a "more eco-conscious working environment."
"Clean living and wellness has always been a passion of mine, and after seeing these trends emerge in beauty and personal care I challenged Greg [Black, president] and the team to reimagine the company and develop a new platform for our Clean brand," said owner Eugene Melnyk.
"It has been very rewarding working towards the launch of Clean Beauty Collective," added Black. "With a more focused mission and vision that embodies our Clean brand's values for the past 15 years, we are excited to deliver high-quality products that are simple, worry-free and both sustainably and ethically sourced."
Related: Fusion Brands Announces Formation of Luxury Fragrance Division