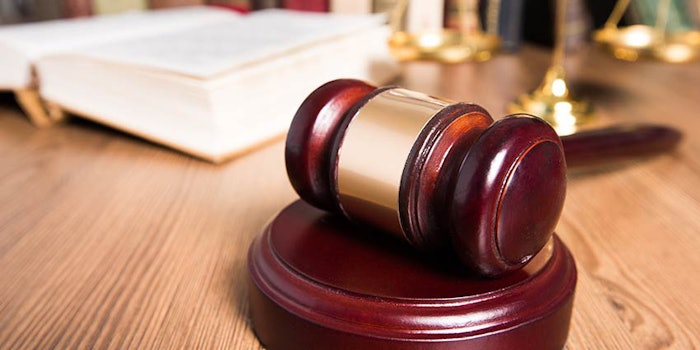 Things are getting ugly for a company that specializes in beautiful skin: Deciem  is being sued by minority investor The Estée Lauder Companies (Estée Lauder).
In a letter posted by founder Brandon Truaxe to the company's official Instagram, lawyers representing the beauty conglomerate stated that they had been "instructed by our clients to commence injunction proceedings in the Ontario Superior Court of Justice to obtain certain orders under, among others, the oppression provisions of the Canada Business Corporations Act."
Further reading: Inside the Indie Acquisitions
The action was no doubt prompted by Truaxe's Oct. 8, 2018 video post to the company's Instagram. Filmed in what appears to be the backseat of the car, Truaxe says the company will "shut down all operations until further notice… about two months."
"Almost everyone at Deciem has been involved in a major criminal activity," he states, "which involves financial crimes."
The announcement comes after a series of events throughout the year that can only be referred to as erratic. In 2018 alone, reports Elle, Truaxe has instigated an e-store feud with Drunk Elephant; decided to run all of the company's social media himself; spammed the company's profiles with videos and photos of actual garbage; and, in April, claimed to be "done" with the company.
Perhaps most notable have been the firings: co-CEO Nicola Kilner was let go in February 2018, just to return to the company the following July, and claims that Truaxe fired the entire U.S. team in April of the same year.
Related: [update] Deciem Fires Entire US Team
As legacy brands such as Estée Lauder continue to enter the space of niche and founder-led brands, just how to work with said founders is becoming an increasingly important issue. At the moment, the beauty giant is keeping relatively mum.
"The Estée Lauder Companies is a minority investor in Deciem, and, as such, we do not control the company's operations, social media or personnel decisions. We are deeply concerned by the material that has recently been posted on social media and will defend our rights as a minority investor," said a spokesperson from Estée Lauder, cited by various media outlets.