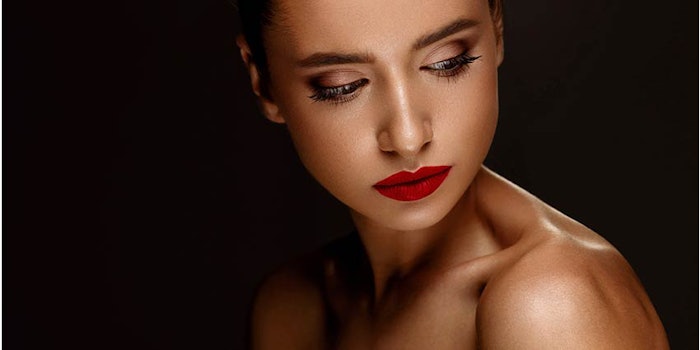 L'Oréal has reported €19.86 billion sales for the nine months ending Sept. 30, 2018. Here's it breaks down.
€2,405.2 million: Overall sales in the professional products division, which saw a 1.6% increase on a like-for-like basis and a -4.5% decrease reported. The segment saw growth in all zones save Western Europe, and was driven by brands and products including Kérastase, Shades EQ by Redken, SoColorCult by Matrix and the launch of L'Oréal Professionnel's Botanéa plant-based hair color.
-2.4% and 2.4%: The reported and like-for-like decline and growth, respectively, of sales for consumer products, which came in at €8,990.5 million. Facial skin care accelerated, attributed to the success of L'Oréal Paris in anti-aging with Revitalift Filler and Laser launches, and the expansion of Garnier in facial cleansing with Micellar Cleansing Waters and its Pure Active range. In makeup, L'Oréal Paris and Maybelline New York saw "good momentum," while Elseve and Fructis were noted among "accelerating" hair care brands.
6: The number of L'Oréal Luxe brands—Lancôme, Kiehl's, Yves Saint Laurent, Giorgio Armani, IT Cosmetics and Atelier Cologne—cited for their growth and expansion in the segment, which saw an 8.8% reported increase and 14.2% like-for-like. Sales were reported at €6,715.7 million. Lancôme set "new records" due to the success of its Genifique and Absolue franchises, while Yves Saint Laurent and Giorgio Armani posted double-digit growth in fragrance, as well as the brands' foundation. The division is "growing strongly in Asia Pacific, especially in China and Hong Kong, and in travel retail."
30: The number of countries CeraVe is now available in outside of North America. All of the active cosmetics division brands contributed to its growth, with La Roche-Posay posting double-digit growth at the end of September and SkinCeuticals  continuing to post "spectacular growth, especially in Asia."
10 Years: "After an acceleration in the third quarter, with the highest quarterly growth rate for 10 years, L'Oréal's sales have shown strong growth over the first nine months of the year," said CEO and chairman Jean-Paul Agon.
Commenting on regional figures, Agon noted: "Across the geographic zones, the new markets are accelerating once again. The group is growing rapidly in Asia, especially in China where the boom in luxury products continues. The pace of growth remains moderate in North America, while the situation of sales in Western Europe is still difficult, particularly in the United Kingdom. Travel retail is also posting rapid growth at +29.9%.
The acceleration in the growth of the Group, combined with that of the market, is also the result of L'Oréal's lead in digital beauty, particularly in e-commerce, which has grown by +38.3% and represents 9.7% of sales.
Overall, L'Oréal's good performance during the quarter and in the first nine months reinforces our confidence in the dynamism of the cosmetics market and in our ability to outperform it, in order to achieve significant like-for-like sales growth this year, together with an increase in our profitability."