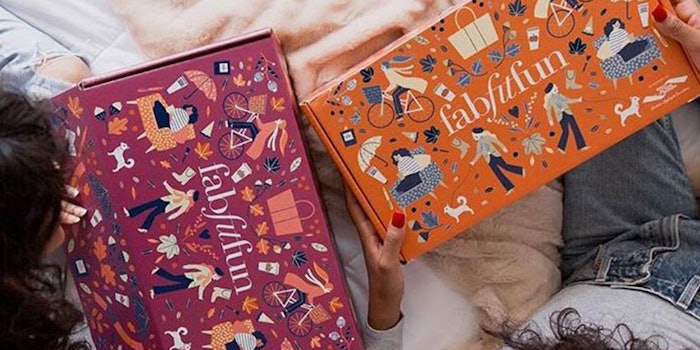 @fabfitfun/ via Instagram.com
Grab your yoga mat and take a swig of kombucha: FabFitFun has surpassed one million members.
To celebrate the milestone, the company has launched #IAmFabFitiFun, a campaign celebrating its members. Members are encouraged to submit a video explaining why they love FabFitFun, and what about them best represents the FabFitFun community spirit.
First launched as a digital magazine in 2010, FabFitFun released its seasonal subscription box (its flagship product) in 2013, shipping 2,000 boxes. The company has continued to invest in personalization over the years, allowing members to receive products tailored to their specific taste and a selection of full-sized products across beauty, fashion, fitness, wellness, home and tech, delivered four times a year.
"FabFitFun is truly for every woman—whether you are a millennial, a mom of three, or a fashion-forward 50-year-old; we see this milestone as a celebration of the diversity of our members and that's why we launched the #IamFabFitFun initiative," said Katie Rosen Kitchens, co-founder and editor in chief. "We have members from all walks of life—from nurses to lawyers, software developers, police officers, makeup artists, fashion designers, dog walkers, interior designers and more. They are the ones who influence our brand—their responses, messages, and input shape each item we curate for the box, our edit and add-ons sales, and the content we create for FabFitFunTV. We want to highlight the people who represent our unique, authentic community."