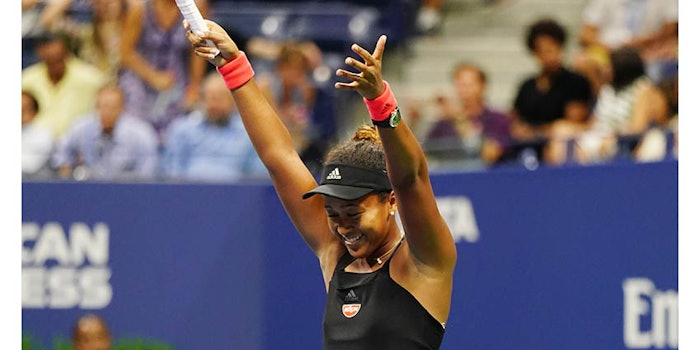 Naomi Osaka is serving up a new role: The Grand Slam women's singles tennis champ has signed on to be a global brand ambassador for Shiseido.
Since going pro in 2013, Osaka has rocketed up the international ranks, becoming the first Japanese winner of the U.S. Open women's singles. She also qualified for the WTA Finals, which accepts only the top eight players.
"We believe we share with Ms. Osaka the same challenging spirit and world-winning mindset, embracing internationalism while expressing our roots. For this reason, Shiseido is proud to enter this global agreement, which starts with Naomi as an ambassador of Anessa and bareMinerals," the company stated.
Related: Shiseido Announces Three Year Plan