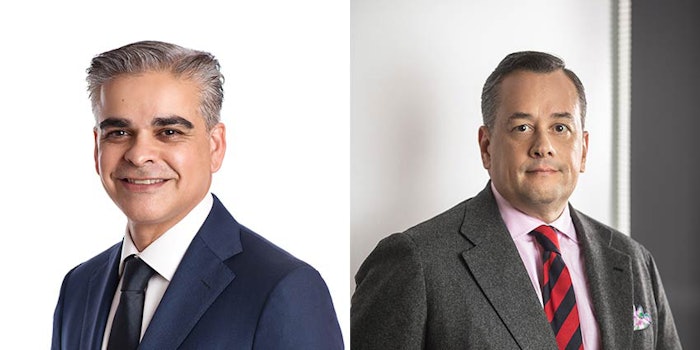 In anticipation of new CEO Stefan De Loecker taking the reins on Jan. 1, 2019, Beiersdorf AG has reshuffled its leadership team.
Ralph Gusko, who is responsible for brands, R&D and the Asia Pacific region, will leave the company by mutual consent. A member of the executive board since July 2011, Gusko will continue to be responsible for Asia Pacific until the end of 2019.
Effective Jan. 1, 2019, Asim Naseer will join the executive board, with responsibility to consumer brands. He has held various leadership positions at Procter & Gamble, most recently as global marketing director for skin care based in Singapore.
Ramon A. Mirt will also join the executive board, effective March 18, 2019, where he will assume responsibility for the Near East and Americas regions from Stefan De Loecker. He brings more than 30 years of international consumer goods industry experience to the role, most recently as senior vice president, Central and Eastern Europe for Reckitt Benckiser.
Also beginning in 2019, management of the Beiersdorf Group's consumer business segment will be overseen by a newly established executive committee. It will include the group executive board and the global head of research and development, May Shana'a, Ph.D., along with global head of supply chain Harald Emberger. Shana'a and Emberger have been with the organization since 2014 and 2015, respectively.
"We sincerely thank Ralph Gusko for his exceptional commitment and his successes in strategically building up and expanding our brands and regions. We regret, that he is leaving the company," said designated CEO Stefan De Loecker. "Asim Naseer has many years of broad international experiences in the successful development of Skin Care brands. Ramon A. Mirt will use his extensive market knowledge and insights to lead our two outstandingly positioned growth regions."
He adds: "With Dr. May Shana'a and Harald Emberger, two key global functions will be integrated directly into the top level decision-making process for our Skin Care business. I am personally very excited and proud to address Beiersdorf's repositioning and its next level development in the coming years together with this diverse and dynamic team."