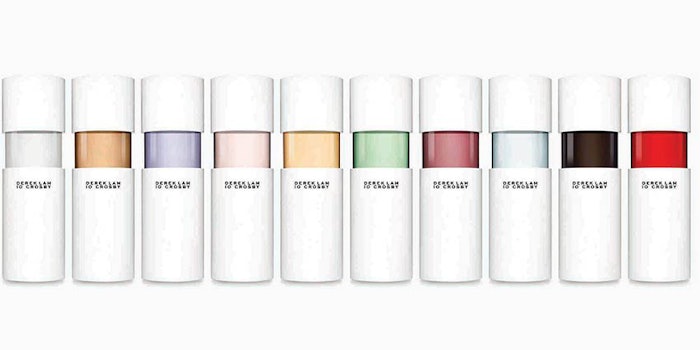 @DEREKLAM/ via Facebook.com
The Premier Group, a subsidiary of the Perfume Center of America Inc., has acquired the license to Derek Lam Beauty.
The multi-year partnership will include the creation of a premium line, as well as an expansion of the 10 Crosby Street Collection.
Launched in 2015 with the acquisition of the Kate Spade New York license, the Premier Group specializes in marketing and sales across all global distribution channels. Other fragrance licenses include Carven, Hanae Mori and Mercedes-Benz Parfums.
"Derek Lam pushed boundaries with the launch of the 10 Crosby fragrance collection and we are thrilled to continue to innovate on Derek's vision. Derek Lam will be an integral part of the Premiere Group prestige fashion fragrances portfolio and will certainly be one of our pillar brands," said Premier Group executive president of global marketing Brian Vander Meyden. "We look forward to working with Derek to introduce beautiful and innovative scents for consumers as soon as 2019."
"The Premiere Group will be an integral partner in establishing and cultivating a unique point of view that will mark the future evolution of Derek Lam Beauty," said Derek Lam. "Our goal with this collaboration is to acquire a strategic branding perspective in order to introduce beautiful and innovative fragrances that the consumer is craving in the current marketplace."