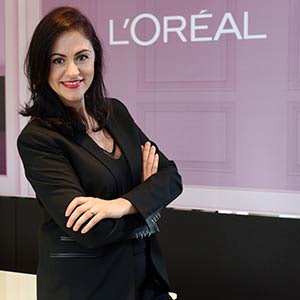 L'Oréal has named Nathalie Gerschtein president, consumer products division, L'Oréal USA, effective March 1, 2019.
Gerschtein joined L'Oréal USA in June 2018—as president of Maybelline New York, Garnier  and Essie—and has been with the L'Oréal Group for 17 years. Commencing her career in France with L'Oréal Paris, her previous positions include brand marketing, European zone for Garnier; general manager, L'Oréal Paris and Garnier in India; and head of consumer products and country manager, respectively, in Thailand.
"Nathalie's business acumen and vast experience within the consumer products division will be a critical asset in driving strong acceleration of our omni-channel strategy," said Frédéric Rozé, president and CEO of L'Oréal USA and executive vice president of the Americas zone. "Her expertise in eCommerce, her vision to reinvent the in-store environment and her deep knowledge of the very strategic skincare category make Nathalie the perfect candidate to realize the modern, strategic direction of the consumer products division in the U.S."
In her new position she will oversee brands including L'Oreal Paris, Maybelline, Garnier, Essie and Nyx.
Gerschtein succeeds Michel Brousset, who decided to pursue personal entrepreneurial endeavors outside of the L'Oréal group. Alanna McDonald, currently president of the consumer products division, L'Oréal Canada, will succeed Gerschtein as president, Maybelline New York, Garnier and Essie. In this role, she will be tasked with accelerating growth in the U.S. market and overseeing all aspects of business leadership.