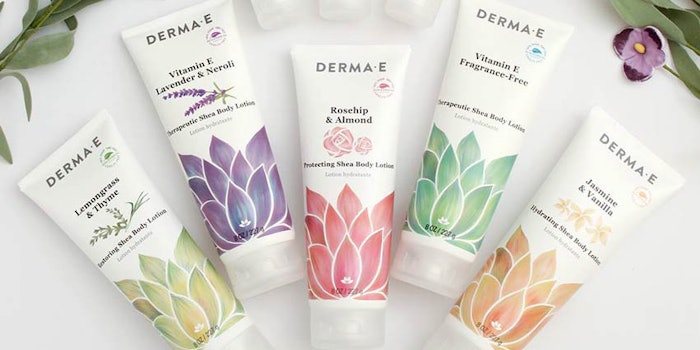 Derma E has named Barbara Roll chief marketing officer, effectively immediately.
The position was created specifically for Roll, who previously served as the company's senior vice president of marketing. During her tenure, she led the complete rebrand and repackaging of Derma E's facial and skin care lines, along with the re-launch of its digital capabilities and the building of its influencer program and social marketing platform.
Prior to joining Derma E, Roll held positions including global vice president of marketing at Jafra Cosmetics International and managing director at Principal Kids. She has also spent the last 20 years building and selling companies in the wellness and beauty space.
"Within my role as CMO, I will continue to reshape Derma E's marketing and build on the immense success curve to date. My goal is to aggressively create differentiation in how we market, communicate and bring product to shelf, building on our proven clean beauty heritage both online and in store," said Roll. "With rapidly changing consumer shopping environments and the ability for fans to interact directly with a multitude of brands, I fully believe the future success of any brand is based on building strong online brand communities. he last 20 years building and selling her own companies in the wellness and beauty space."
"Barbara has an exceptional track record and is a proven leader, dedicated to her team and the ongoing innovation and growth of the Derma E brand," added Brenda Wu, president and CEO at Derma E and Topix Pharmaceuticals. "We are so excited to support Barbara as she leads the Derma E brand development and expands it reach and engagement in her new role as Chief Marketing Officer."