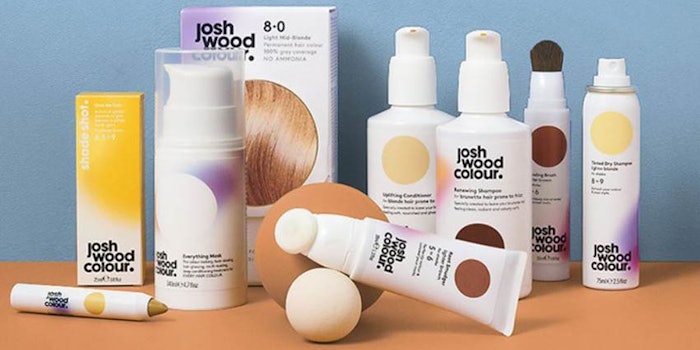 Josh Wood—celebrity hair colorist and Redken global colour creative director—has secured funding from Index Ventures for his at-home hair color range, Josh Wood Colour.
Josh Wood Colour offers products, formulas and personalized digital consultations, with the objective of producing natural color and 100% grey coverage. The range includes root concealer toolkits, colour specific shampoo and conditioners, glosses and 'shade shots' which create tailored tones. In its first year, it sold 240,000 products.
"For years it has pained me to see the poor quality of product, the lack of trustworthy guidance and the frustrating experience many women have with at-home coloring," said Wood. "We've set out to change that. We want to have a relationship with our customers, and turn home hair coloring from a utility to a conversation about beauty,' commented Josh Wood, CEO and founder of Josh Wood Colour."
Related: The Black Blonde Phenomenon
Index Ventures led the $6.5 million round; other brands in the London/San Francisco-based firm's portfolio includes Glossier and Farfetch. Partner Danny Rimer will join the board of Josh Would Colour.
Other participants in the round included JamJar Investments and Venrex.
"For all that beauty follows fast-moving trends, the fundamentals of the industry are remarkably conservative – the basics of how people color their hair hasn't changed in decades," said Rimer. "No one can match Josh Wood's authenticity, passion and expertise, and we believe his ambitious new business will allow him to bring this vision to an increasing number of women around the world."
Wood added: "With the democratization of color, the world is changing at a fast pace. I see women wanting color when and where they need it. This isn't about salon versus home, this is about a different conversation."