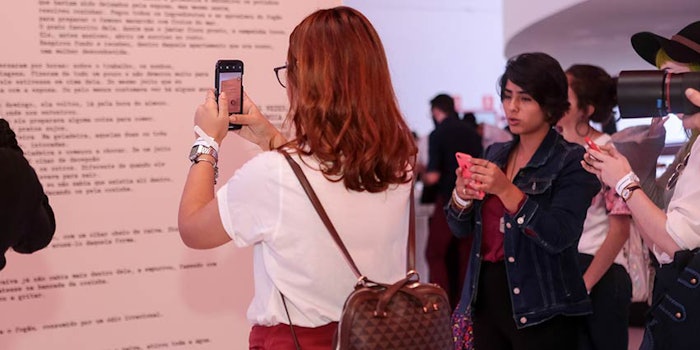 Avon took home a Cannes Lions award for its "You're Not Alone Campaign," from the Avon Institute in Brazil.
The campaign shows inanimate domestic objects—such as pots, pans and cushions—beside stories of violence, illustrating how invisible the problem is when the only witnesses can't tell the story. It received the bronze lion for industry craft, awarded at the International Festival of Creativity held in Cannes, France.
Worldwide, one in three women will experience violence in some form in her lifetime. To help change this, Avon launched Promise to Help End Violence Against Women and Girls; since its 2004 inception, the Avon Foundation for Women has donated more than $60 million to the cause.
Related: Avon to Launch Content Studio to Fuel Growth of Online Sales
"We are so proud to have won the Cannes Lions award. It's the most prestigious recognition for creativity in the world," said Daniela Grelin, executive director of the Avon Institute in Brazil. "It's not just about the recognition for our work, it's about knowing that we're making a difference. The more awareness we can drive for the issue, the more potential there is to improve and saves lives. We proudly stand4her and are honored to accept the award alongside our creative agency partners Wunderman Thompson."
"Our purpose is to improve the lives of women – whether that's through offering great quality beauty products, an earning opportunity or committing to causes that matter to her," added Danielle Bibas, vice president, marketing, Brazil. "We live this purpose every day by combining practical commitment, great talent and bold vision and we're incredibly proud to do so."