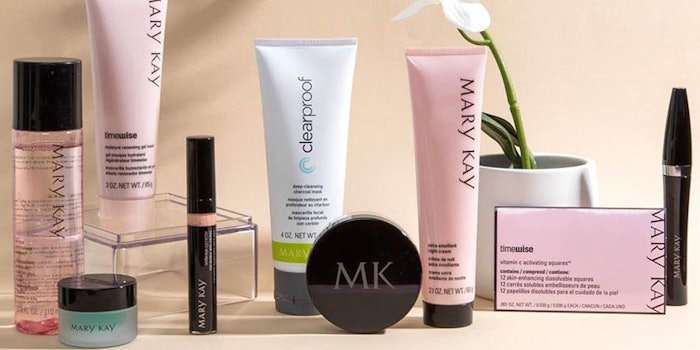 Mary Kay Inc. was recognized at the 2019 Spring Omni Awards, receiving a gold ranking in the Educational category for its Link & Learn sales education system.
The e-learning platform hosts a curriculum designed to amplify education support for the company's independent sales force, and to increase their business success. It also connects consultants to a learning community based on content, accessibility and localization.
The Omni Awards recognize achievements in film/video, web and mobile media.
Related: Chanel, Mented, Mother Dirt & Mary Kay are Heading to Beauty Accelerate
"At Mary Kay, we believe so strongly in the pursuit of continuous education and professional development," said Beth Lopez, vice president of global sales education and vice president, sales and marketing Europe. "We are honored to receive the Spring 2019 Gold Omni Award for the hard work we've put into our Link & Learn technology. Reaction and engagement to the new sales education system has been overwhelmingly positive and we will continue to work with our Mary Kay markets to roll out this innovative, award-winning platform to help continue our mission of enriching women's lives around the world."
Mary Kay chief science officer Lucy Gildea, Ph.D., will offer advice on converting biological research into advanced skin care during the roundtable discussion aptly titled Translating Biology to Effective Skin Care at Beauty Accelerate. For more information, or to register, visit www.beautyaccelerate.com.