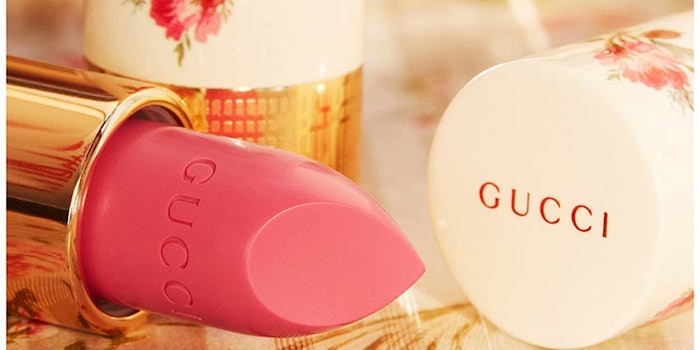 Coty Inc. has announced its financial results for Q4 and FY 2019.
The quarter and year, which both ended June 30, 2019, fell in-line with the company's February guidance.
Q4 2019 net revenues: $2,115.4, a decrease of 8% (reported)
Luxury: $754.7 million, up 1.7%—ALMEA and travel retail were noted for their growth during the quarter, with a particularly strong performance in China. Burberry, Gucci, Calvin Klein, Hugo Boss and Marc Jacobs performed strongly during the quarter, with Gucci successfully launching its lipstick collection in May 2019, the first step in the re-launch of the overall Gucci color cosmetics line.
Consumer beauty: $902.4 million, down 15.2%—The company noted "continued pressure" in Younique.
Professional beauty: $458.3 million, down 7%—Losses were primarily attributed to "weakness in North America stemming from continued de-stocking at key accounts."
Related: Is Coty Looking to Sell $1 Billion in Assets?
Full Year 2019 net revenues:  $8,648.5 million, a decrease of 8% (reported)
Luxury: $3,294.3 million, up 2.6%—The year was driven by the strength of ALMEA and Europe, as well as a solid performance in travel retail. By brand, Burberry, Calvin Klein and Gucci contributed strongly to growth. E-commerce grew approximately 30%, with e-commerce penetration reaching just over 10%.
Consumer beauty: $3,539.3 million, down 17.1%—Continued weakness and share losses in North America and Europe were major contributors to losses in the segment, and sell out in both regions declined high single digits. Elevated promotional activity and trade spending also impacted losses.
Professional beauty: $1,814.9 million, down 5.4%—The "challenging" year was particularly difficult in North America, due to supply chain disruptions and trade inventory reductions, while ALMEA saw "very strong growth" within the ghd brand due to new product introductions and improved executions.  
Looking Ahead
"We are now fully engaged in FY20," said CEO Pierre Laubies. "Our Turnaround Plan focuses on reshaping and simplifying our beauty business to generate fuel for growth and leverage the potential of our consumer beauty brands, while continuing to improve growth and margins in our luxury and professional beauty divisions. Our plan will deliver gradually, but we expect dynamics to start changing as soon as this upcoming year, as reflected in our targets for FY20."
Parting Ways with Younique
Along with its financials, the company announced that it and Younique had made the mutual decision to part ways.
Coty will sell its controlling stake to Younique's original founders upon regulatory clearance. Conditions of the exit will not be made public.
"I am grateful for the collaboration and knowledge we have gained from our partnership with Coty," said Younique CEO Derek Maxfield. "Younique is excited to return to our entrepreneurial roots armed with the knowledge and insights gained from the partnership experience. We remain focused on serving our Presenters with innovative products and leading-edge digital selling tools that make Younique the easiest way to start and run a direct sales business."
Laubies added: "We wish Derek and the teams all the best for Younique's next chapter. Our presence in Younique for the past few years has been an accelerator of our digital strategy, which has today become one of Coty's strengths. We now need to focus on our turnaround plan and the significant opportunities which lie in our luxury, consumer beauty and professional businesses."