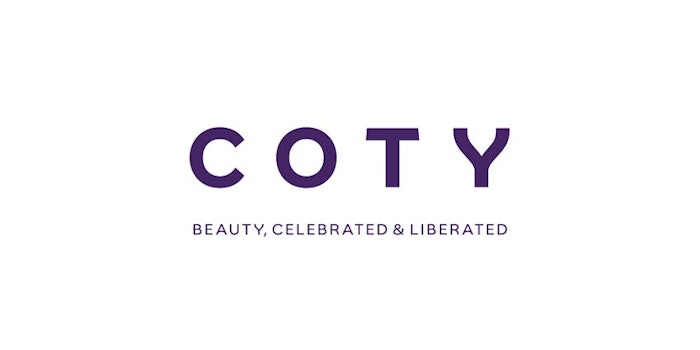 Coty has reported first-quarter 2020 net revenue of $1,942.8 million, a decline of 4.4% year-over-year, in part reflecting the company's divestment of Younique and negative foreign exchange.
Gross margin for the period benefited from higher-margin divisions such as Luxury and Professional Beauty. Operating income, which totaled $126.0 million, was boosted by the $84.5 million generated by the Younique divestiture.
Net income for the first quarter of 2020 totaled, $52.3 million, compared to net loss of $12.1 million in the prior-year period.
Earnings per share totaled $0.07, compared to a loss of $(0.02) in the prior year period.
Regional results were as follows:
North America: Net revenues totaled $586.6 million, a decline of 9.0% as reported, driven by weakness in Consumer Beauty and declines in Younique.
Europe: Net revenues totaled $869.6 million, a decline 0.3% on a reported basis and a gain of 4% on a like-for-like basis, driven by growth in each division, particularly Luxury.
ALMEA: Net revenues totaled $486.6 million, a decrease of 5.4% as reported and 3.1% on a like-for-like basis, driven by softness within the Consumer Beauty division and a slow-down in Luxury sales.
Luxury
Luxury grew 4.4% for the period (like-for-like), with net revenues totaling $806.7 million, driven by expansion in Europe and ALMEA, as well as a 3-4% gain in fragrance sales. Fragrance results were boosted by the performance of Gucci, Burberry, Hugo Boss, and Chloe fragrances.
Operating income for the period totaled $90.3 million, an gain of 85% year-over-year, while adjusted operating margin grew to 15.9%.
Color cosmetics were boosted by the Gucci lipstick line and Burberry cosmetics in Asia Pacific. The company is expanding its brands in more doors and launching new product lines to fuel further growth.
The segment was negatively impacted by political unrest in Hong Kong and related Travel Retail segment disruptions.
Professional Beauty
Professional Beauty, a target for sell-off, grew 5.1% for the quarter (like-for-like), with net revenues totaling $419.6 million. Growth was seen in Europe and ALMEA, while GHD performed well.
Consumer Beauty
The Consumer Beauty segment declined 9.7%, of which 2% was due to the divestment of Younique. Net revenues for the period totaled $716.5 million, reflecting a 9.7% drop in life-for-like results.
Color cosmetics was hardest hit, with "pockets of improvement" driven by the company's turnaround plan, including gains by Sally Hansen, Rimmel in the United Kingdom, CoverGirl sub-brand increases and improvement at Max Factor.
Hair care fared poorly for the period, while body care and mass fragrances also saw revenue pressures. The Adidas and Bruno Banani brands performed relatively well, however.
Modest growth for the sector was reported in Europe, while North American results were impacted by shelf space reductions and overall mass beauty sales declines. ALMEA sales dropped as the company reduced focus in low-value markets.
"Q1 marked the first quarter of implementing our turnaround plan," said Pierre Laubies, Coty CEO. "With Younique excluded from our results as of September, we have also begun to see some improvements in the Consumer Beauty division. These improvements include revenue growth and market share gains on select brands in Europe, strong performance in Sally Hansen United States, and some early progress on CoverGirl. Throughout the organization, our teams are building a better business, including making trade-offs in favor of healthy, sustainable sales. Our strong Q1 gross margin improvement is a reflection of our progress in this area. With the consistent delivery of our Luxury division in a more volatile environment, and the strong performance of the Professional Beauty division, our Q1 is well on the path of our turnaround deployment." 
Pierre-André Terisse, Coty CFO, said, "The beginning of the year was in-line with our expectations on all key financial metrics, including net revenues, adjusted operating income, adjusted EPS, and free cash flow. More importantly, our equation is healthier as the significant gross margin improvement allowed us to reinvest behind our brands. This gives me confidence in our ability to deliver our targets for the year. As we continue to explore how to accelerate the transformation of Coty, with a strategic review which has already attracted strong interest, we will in the coming quarters continue to focus on the fundamentals of our turnaround: deploying operational excellence, improving the performance of our supply chain, expanding gross margin to support our brands, streamlining the organization and maintaining discipline on cash and costs."