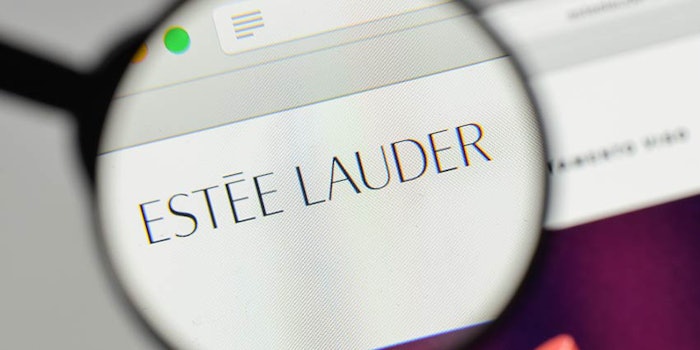 The Estée Lauder Companies Inc. has signed a virtual power purchase agreement (VPPA). The agreement, for the Ponderosa Wind Farm in Oklahoma, to be constructed in early 2020, reinforces Estée Lauder's renewable electricity in the United States and Canada.
The company is set to meet its 2020 net zero carbon emissions goal, per its RE100 commitment, and the Ponderosa Wind Farm, which is owned by a subsidiary of NextEra Energy Resources, will cover more than half of the global electricity footprint with renewable energy. Based on the renewable energy solutions in Estée Lauder's portfolio already, the company has reached its RE100 goal in the United States and Canada.
Under the deal, the company is purchasing the energy equivalent of about 10 Ponderosa wind turbines, or 22 megawatts, which could power more than 9,000 typical American homes, and is equal to removing around 14,000 cars annually.
The United States Environmental Protection Agency (EPA) recognized Estée Lauder, ranking ninth, as a top 10 retail partner green power user in EPA's Green Power Partnership's Oct. 21 rankings.
"The Estée Lauder Companies is committed to innovating to help achieve a low-carbon future," said Nancy Mahon, senior vice president, global corporate citizenship and sustainability of The Estée Lauder Companies. "We're so pleased to meet our 2020 RE100 commitment for North America early. Projects like the Ponderosa wind farm and others in our Net Zero portfolio are all significant achievements toward our commitments to address climate change."
"We are proud to partner with The Estée Lauder Companies on this forward-looking investment in renewable energy," said John Di Donato, vice president of development for NextEra Energy Resources. "In addition to low cost, homegrown energy, the Ponderosa Wind project will create good jobs and millions of dollars in additional revenue for the local community – helping fuel America's clean energy economy."