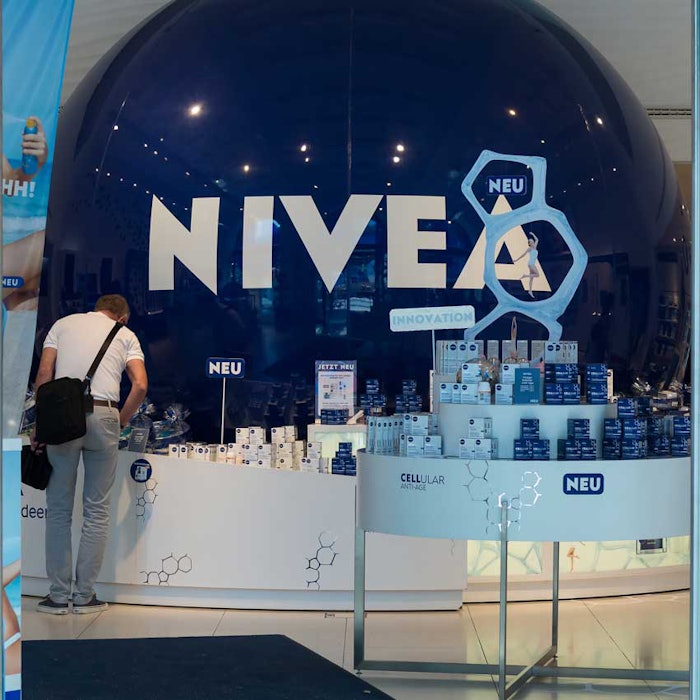 Beiersdorf's Nivea Creme Care has launched an ad campaign throughout the Paris Metro station to announce its new makeup-removal products.
The Nivea Creme Care brand is advertised on the third line of the Paris Metro and at the Opéra Station. Free samples of the makeup-removal products have been given to commuters as part of the promotion. In addition, stalls in shopping centers were set up for the products.
Finally, a television ad for the Nivea Creme Care line has been launched on French networks until July 10 to establish a place for Beiersdorf in the cosmetics market.