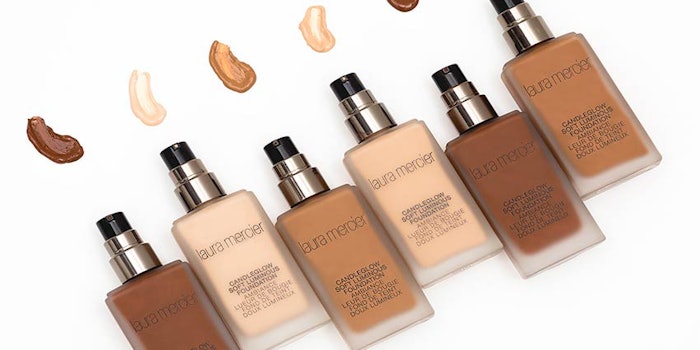 Shiseido, which has enhanced its centers of excellence around the globe, has reported H1 2016 results, which were driven by prestige beauty, ecommerce sales and travel retail. Net sales for the period totaled ¥412.3 billion, a year-over-year gain of 5.5%. Operating income and net income for the first half of the year totaled ¥19.9 billion and ¥24.5 billion, respectively.
Excepting fragrance (down 9.1%), all segments grew, led by prestige, which leaped 18.1%. Shiseido's prospects in this area will be aided by its NARS brand and the recent acquisition of Laura Mercier. Prestige, along with ecommerce boosted regional results in China and Hong Kong, according to the company.
All regions grew, excepting Europe/Middle East/Africa, which was negatively impacted by the termination of the Jean Paul Gaultier license. China sales grew the most, 9.3%.
For full year, Shiseido predicts sales from existing business to rise 9%, while sales from acquired businesses will rise 17%. The company's goal is to increase beauty market share (it is currently ranked number four in the United States) and increase fragrance market dominance (currently ranked number seven worldwide).