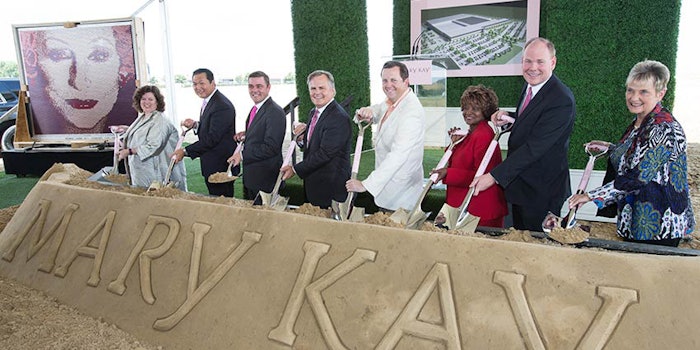 Mary Kay has broken ground on its new manufacturing and R&D site. Housed on a 26.2 acre site at the northeast corner of Denton Tap Road and Vista Ridge Mall Drive in Lewisville, Texas, the facility is expected to be completed in early 2018. 
The facility represents a $125 million investment in future growth and spans 480,000 square feet.
The facility will produce skin care, color cosmetics and fragrances for more than 3.5 million Mary Kay consultants in more than 35 countries.
"Our company was founded in Dallas 53 years ago today and we are proud of our continued commitment to North Texas and products made in America," said David Holl, president and CEO for Mary Kay Inc. "We are committed to the latest in technological innovation and Mary Kay's new manufacturing and R&D operations will be on the leading edge of design and production. With the construction of this new facility, we will continue to produce best-in-the-industry products that our independent sales force members sell to Mary Kay brand lovers around the world."