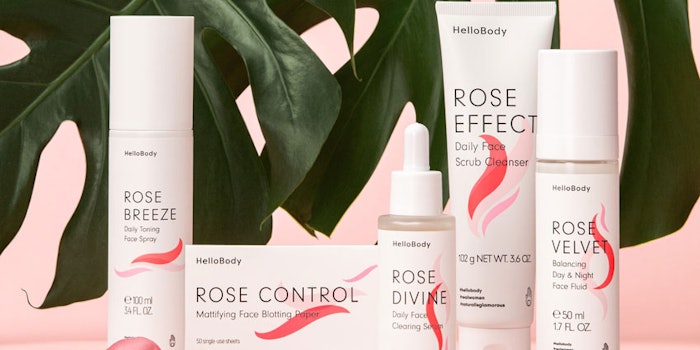 Henkel is set to acquire a 75% stake in Invincible Brands Holding, which includes three fast-growing direct-to-consumer brands, HelloBody, Banana Beauty and Mermaid+Me, according to the company.
Further reading: Cure Pharmaceutical Acquiring CBD Specialist Sera Labs
The three brands, which are mostly sold in Europe, made 100 million euros in sales in the last 12 months as of June 2020.
Each brand offers premium beauty care products and reportedly address the growing trend of sustainable and clean beauty. 
HelloBody is in the skin, body and hair care categories
Mermaid+Me focuses on hair care products
Banana Beauty offers lipsticks and eyeliner
Henkel reports that HelloBody, Mermaid+Me and Banana Beauty capture more than 1.5 million active consumers, which is said to siginificantly strengthen its beauty care's digital footprint.
Henkel CEO Carsten Knobel said, "As part of our strategic framework for purposeful growth we pursue value-adding acquisitions to strengthen our businesses. This agreement is a proof point of how we consistently implement our strategy. It is also in line with our objective to strengthen our competitive edge in the area of digitalization by expanding our direct-to-consumer activities."