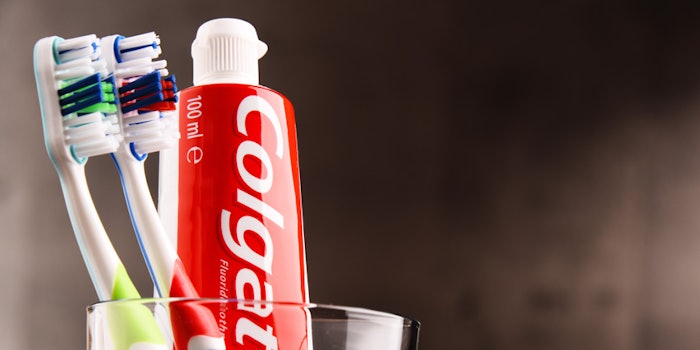 Colgate announced its second quarter 2020 results, which showed a 1% increase in net sales to $3,897 from $3,866 in 2019.
Further reading: Inter Parfums Q2 Results Show Rebuild From Pandemic
According to the company, its GAAP EPS grew 9% to $0.74. In addition, the company's toothpaste market share stands at 40.0% year to date.
Noel Wallace, chairman, president and chief executive officer, said, "Our momentum continued in the second quarter, despite the many challenges brought on by the global COVID-19 pandemic, including government actions to stem the spread of the virus. Our strategy has accelerated our growth over the past two years, and we continue to execute that strategy with agility to position us to win both during the pandemic and during the recovery. The ability of our teams on the ground to quickly adapt to new ways of working in the face of these challenges has been extraordinary."