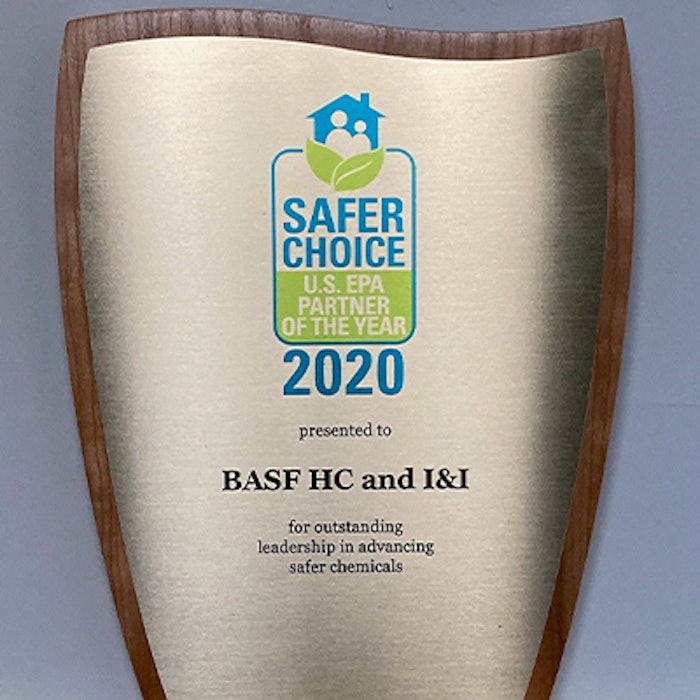 BASF has been awarded the 2020 Safer Choice Partner of the Year Award for outstanding achievement in the design, manufacture, selection and use of products with safer chemicals and innovative source reduction. The United States Environmental Protection Agency (EPA) awarded this at a virtual meeting on September 24, 2020.
Related: BASF Donates 101M Protective Masks to Germany to Fight COVID-19
The EPA has set standards for applicants including stringent human and environmental health criteria. The Safer Choice program helps distinguish products that are safe for human health and the environment.
"The COVID-19 pandemic has made the Safer Choice standards more relevant than ever," said Daniele Piergentili, vice president, home and personal care, BASF North America. "Consumers are looking for cleaning products that perform well while being safe. As a leader in sustainable ingredients for the home and personal care industry, BASF provides a large portfolio of solutions that are effective and offer a strong biodegradability and sustainability profile."