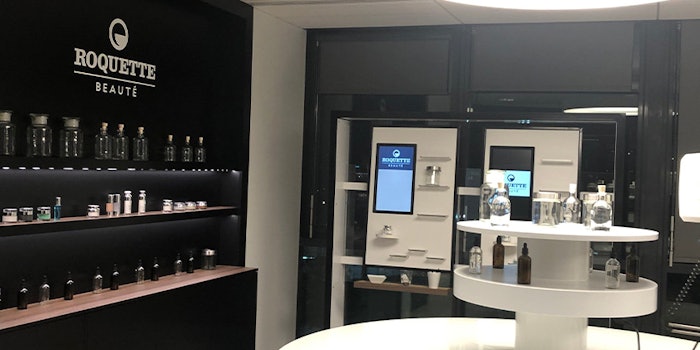 Rouquette announced its first expertise center, in La Plaine-Saint-Denis, Paris with an operating date of November, 2020. 
Related: FDA Colorants by Spectra Colors Corp.
The Roquette Beauté Expertise Center is curated to boost innovation and cooperation as well as support in the field of cosmetics. It will be equipped with an application lab, testing center with sensorial analysis, an auditorium as well as an R&D laboratory and offices for the staff. 
The 6,458 square-foot expertise center will also contain 360° laboratory cameras to formulate live with Beauté by Roquette ingredients and online with formulator teams across the world. 
Bénédicte Courel, general manager of the cosmetics business at Roquette said, "We are very excited to open and to soon welcome our customers and partners in our first expertise center. Working together in an inspiring and innovative space will enable us to meet the complex and versatile demands of consumers. Only two years after its successful launch, Roquette Beauté has expanded its footprint, with a presence in Europe, North America and Asia, and developed already 20 brand new plant-based ingredients. This new milestone is key to continue to reinforce our collaboration with our customers and partners and to address the increasing consumers demand for innovative, high performing and natural-based formulations."