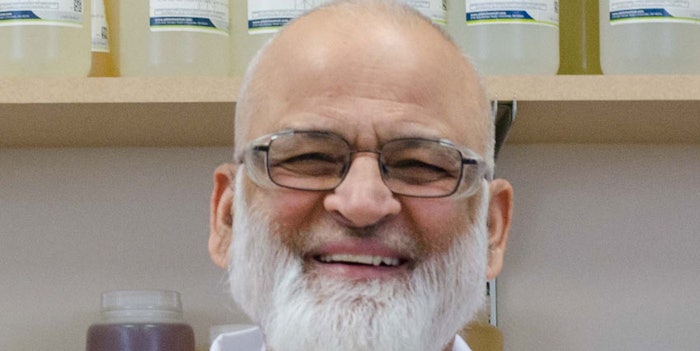 Pilot Chemical has announced the promotion of Shoaib Arif to research fellow, which is the highest-level technical role at the company.
According to Pilot Chemical, the promotion is "reserved for excellent technologists who have a long and enduring track record of technical and commercial accomplishments. Additionally, the individual must be recognized within the company and the industry for knowledge, contributions and experience."
Arif will be responsible for developing new products and helping move products through the commercialization pipeline.
He has more than 30 years of experience in the chemical industry, and spent the last 15 years with Pilot Chemical. Arif specializes in formulating novel, commercially successful products for the Personal Care and Household, Industrial & Institutional markets and taking them from initial concept to launch. Arif also holds 10 patents.
Glynn Goertzen, vice president of technology and innovation and corporate development, Pilot Chemical, said: "The internal and external acclaim for Shoaib comes from years of participation in an area combined with a proven track record of customer support, successful product development, industry participation and relevant publications. Shoaib has exhibited these throughout his long career, with the most recent example being the development and commercialization of the Aspire line of Pilot Chemical products."
John Manka, director of technology, Pilot Chemical, added: "Shoaib is well deserving of this promotion and is a role model for aspiring formulators and others emulating deep subject matter understanding, commitment to customers and product innovation."