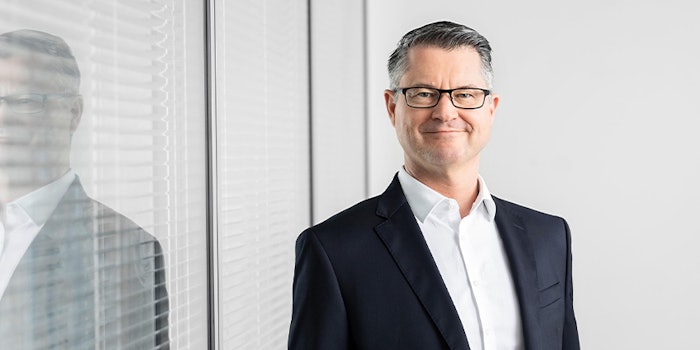 Henkel has released its 2020 Q3 fiscal report showing a strong organic sales growth of 3.9% to about €5 billion in the third quarter.
Related: Henkel Q1 2020 Shows Body Care Strength
In the first nine months of 2020, sales decreased by 4.5% to €14,485 million. Organically, Henkel registered a sales drop of 2.1%, primarily due to volume effects.
In Q3, all business units showed sales growth although beauty care reported organic sales growth of 4.3% to €999 million. 
In the first nine months of 2020, sales of the beauty care business unit were down 3.9% year on year, totaling €2,818 million.
The branded consumer goods business achieved organic sales growth in the third quarter. As was the case in the second quarter, the body care category recorded double-digit percentage growth in the third quarter. The Dial brand was able to continue its strong performance from the second quarter.
After experiencing negative development in the first half of the year, the hair cosmetics category achieved very strong sales growth, driven by organic sales growth in hair colorants in the double-digit percentage range. Hair care also improved significantly and posted a strong sales performance.
However, the styling business performed below prior year due to the change in consumer behavior in the wake of the COVID-19 pandemic.
For the future of the beauty care business unit, Henkel currently anticipates organic 2020 sales to fall between 2% and 3%. A significant decline in the hair salon business due to the pandemic will have an impact on this business unit in the full fiscal year, while growth is anticipated in the branded consumer goods business. 
Henkel CEO, Carsten Knobel said, "The impacts of the global coronavirus crisis continue to determine the market environment. Nevertheless, Henkel achieved a good business performance in the third quarter, with all three business units contributing. This is evidence of our robust, diversified portfolio comprised of successful brands and innovative technologies for our customers in the industrial and consumer goods businesses. Furthermore, our additional investments in marketing, innovation and digitalization are paying off. Plus, we significantly expanded our digital sales in the third quarter, increasing their total sales share to more than 15%."
Knobel added, "The good performance in the third quarter is also partly due to catch-up effects from the second quarter, where the negative impacts of the COVID-19 pandemic were particularly severe. But above all, it is the result of our strong global team, which in this unprecedented and challenging time for all of us, is showing enormous commitment as it continues to contribute to the long-term success of Henkel."