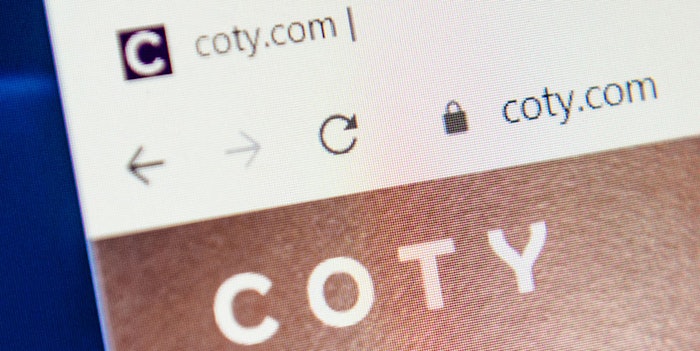 Coty has announced the appointment of Stefano Curti as chief brands officer, consumer beauty and the promotion of Alexis Vaganay as chief commercial officer, consumer beauty. 
Previously: Coty Completes Sale of Wella Stake to KKR
The appointments follow the recent additions of Isabelle Bonfanti as chief commercial officer, luxury, and Jean-Denis Mariani as chief digital officer.
Curti will reportedly focus on strengthening the division's brand equity, global positioning and innovation performance. He has spent almost 30 years working in the beauty and health industry in the United States, Europe and Latin America. 
Curti most recently served as global president at Markwins Beauty Brands. He also spent 22 years at Johnson & Johnson.
Vaganay will be responsible for leading Coty's regions and developing Consumer Beauty's commercial strategy to increase market share and grow revenues in color cosmetics, body care and consumer fragrances. 
He joined Coty in 2016 from Unilever. 
Sue Y. Nabi, CEO of Coty, said, "My ambition from day one has been to quickly build a first-class leadership team. The appointment of these two leaders means we are now in great shape to re-position our portfolio of brands more clearly. Stefano's track record and sector expertise makes him the right leader for our consumer beauty transformation. Alexis, likewise, is a proven leader within Coty and his deep knowledge of our business and brands makes him the perfect fit to accelerate our growth on all continents.
Consumer beauty is a critical pillar of our business. In times of uncertainty, the consumer beauty industry has an essential mission: the place where people can access the latest trends and innovations, find the best quality at an accessible price and experience the diversity of all kinds of beauties. That's why we are excited that Coty has found two beauty champions who will enable our portfolio of meaningful brands—which include Covergirl, Sally Hansen, Rimmel, Bourjois, adidas and David Beckham, to name a few—to truly thrive."