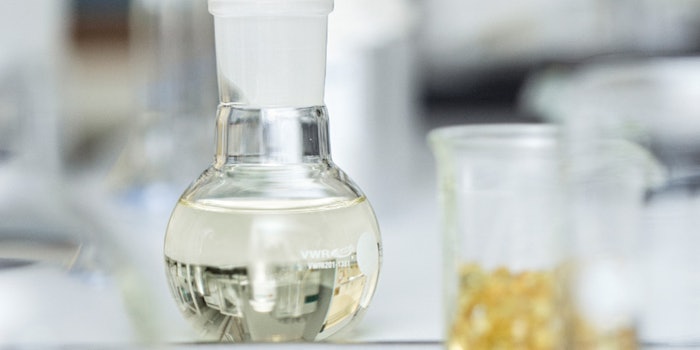 Epax has been awarded a grant worth more than $900,000 to research the potential of marine-derived fatty acids for human health.
More specifically, the company will receive a Norwegian Research Council award of around $918,000 over the span of four years. This will help Epax conduct further biological research into the benefits of omega-3 fatty acids from marine oils in areas such as brain health, eye health, skin health and fertility.
Epax has already begun collaborations with universities and research institutions, providing test materials for pre-clinical research, with clinical studies to take place at a later stage. Ultimately, the award will be the foundation for the first products in the new Epax NovusLipid range, which is currently in development.
See related: Applications of Essential Fatty Acids in Skin Care, Cosmetics and Cosmeceuticals
Iren Stoknes, research and development manager at Epax, said, "There are thousands of papers and clinical studies demonstrating the health benefits of marine lipids. Most of these have focused on the well-known omega-3 fatty acids EPA and DHA, but there are more than 30 different fatty acids that occur naturally in marine oils."
Stoknes added, "In recent years, Epax has worked to expand [the] understanding of these sometimes overlooked nutrients and to unlock their potential for human health. This award from the Norwegian Research Council is an endorsement of our vision. We're honored to receive it and excited to start exploring the opportunities it offers."