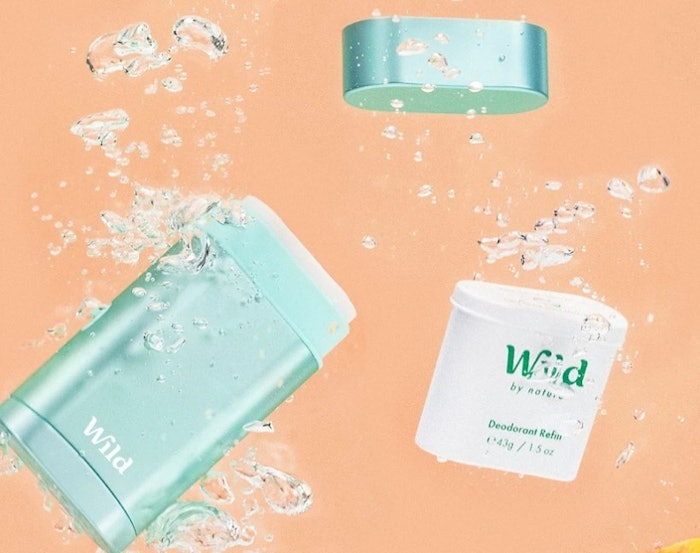 Wild Cosmetics has received a £5 million investment, which will reportedly be used to expand internationally and create products in other personal care segments, according to Business Leader.
Previously: Uni Debuts Closed-loop System for Body Care, Announces Funding
The brand will also use the funds to prepare to become a certified B Corporation.
In 2021, Wild Cosmetics reported 400% year-over-year growth, according to the publication. It sold 2.5 million of its deodorants from the gender-neutral line in that same year.
The brand has raised £7.5 million since it was founded in 2019 by Freddy Ward and Charlie Bowes-Lyon.
Existing investors include Creator Collective Capital and Slingshot Ventures, Niomi Smart, Grace Beverley and Casper Lee.