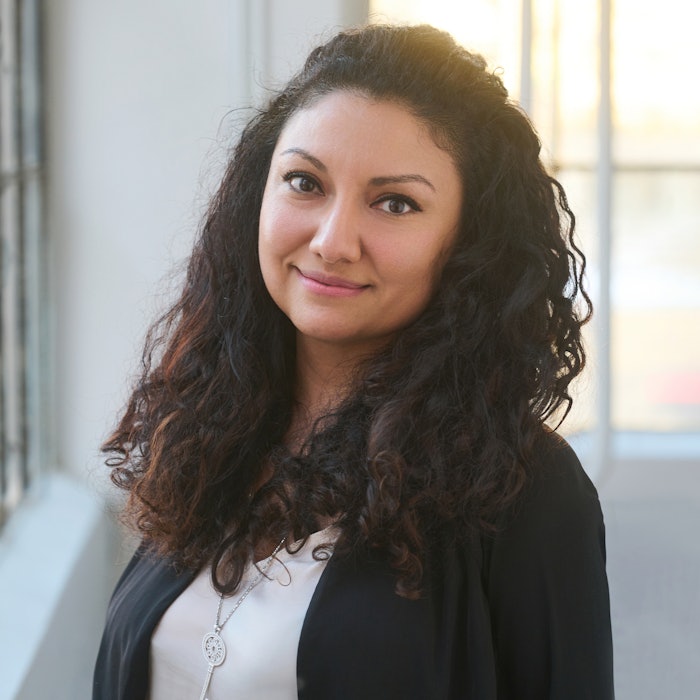 Velour Beauty has hired Meena Zurmati as general manager. She will oversee the day-to-day business to drive expansion and increase brand awareness through social and digital strategies.
Related: BASF Board of Executive Directors Announces Two Structural Changes
Zurmati's previous experience includes more than eleven years at L'Oreal, specifically taking on increased responsibilities with L'Oreal's professional hair care brand Matrix. Zurmati also worked at Moroccanoil and DevaCurl, leading sales teams.
"We are thrilled for Meena to join our leadership team at the helm of Velour," said Mabel Lee, founder of Velour Beauty. "In addition to her passion and the visionary mentality she carries, Meena's impressive business and results-driven skillset is a perfect fit for Velour Beauty as the brand is continuing to expand and truly own the eye-centric cosmetics space."
Zurmati said, "I was so excited to discover Velour was a Canadian brand as I admired its standout aesthetic in the lash category and its wide presence in North America, with Sephora and Ulta, as well as globally with leading retailers across Europe, the Middle East and SE APAC regions. Velour is an award-winning, vegan and cruelty-free brand—now with Plant Fibre lashes, a first in its category and yet another example of the brand's innovative excellence. I'm really looking forward to working with the team to scale the next chapter of the brand's growth and help new lash-curious consumers discover just how effortlessly they can embrace the premium false lash category."