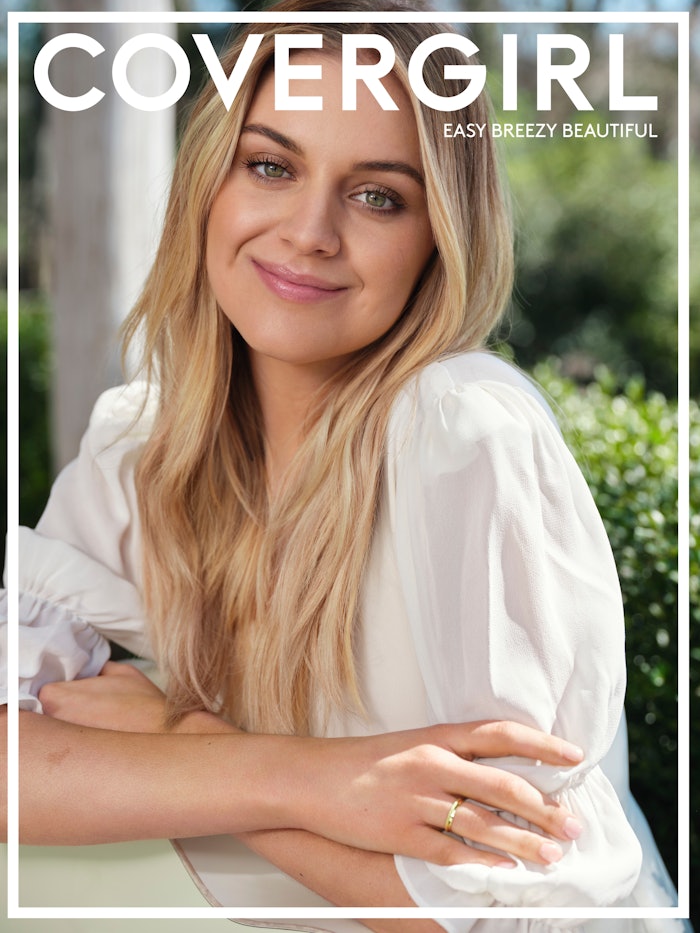 Covergirl has named country music artist Kelsea Ballerini as its newest brand ambassador.
Ballerini will be the face of an upcoming spring collection from Covergirl and will be joining the brand in a multi-year partnership.
Ballerini said, "I've been a fan of Covergirl for as long as I can remember. I've always had an iconic tube of Covergirl mascara in my makeup bag and I even wrote in my journal at age 14 that one day I dreamed of being a Covergirl. Makeup is another creative outlet for me and I've always said if I wasn't doing music, I would probably be a makeup artist. I'm excited and honored to partner with Covergirl and I can't wait to share more about my favorite products from the brand."
Stefano Curti, chief brands officer, consumer beauty, at Coty, home to Covergirl, said, "We are thrilled to welcome Kelsea Ballerini into the Covergirl family. She is a lover of beauty, constantly experimenting with fun makeup looks as part of her creativity. Kelsea expresses her true self on and off the stage and lends her voice to causes that are important to her, like using cruelty-free beauty products, a value we at Covergirl hold close as a Leaping Bunny certified brand. We're so excited to have Kelsea join an iconic line up Covergirls who share the same passion for accessibility, inclusivity and individuality."