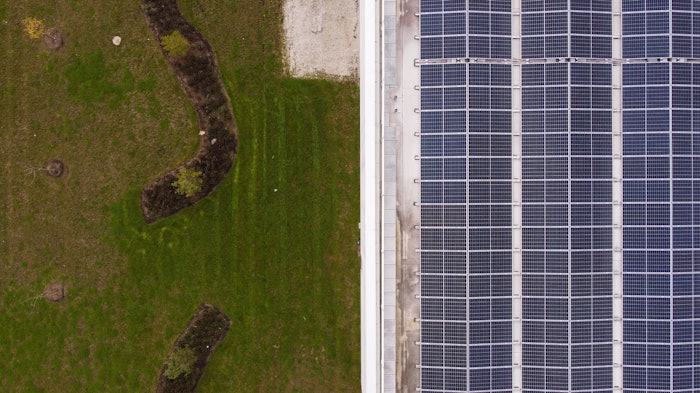 The Estée Lauder Companies has completed an on-site solar array installation at its Hillmount fill and assembly manufacturing facility in Markham, ON, CA. The latest move toward sustainable energy brings the company's total solar capacity to 5.7 MW.
Related: Estée Lauder Emerging Leaders Fund Debuts
The Hillmount solar array installation will produce 730 MWh of solar electricity annually from approximately 1,600 panels and generate 10% of the estimated Hillmount plant demand.
Other green building practices at the Hillmount facility include windows fitted with glass to prevent bird injury, measures to reduce pollution from construction, green parking spaces for hybrid and electric vehicles and indoor and outdoor water efficiency.