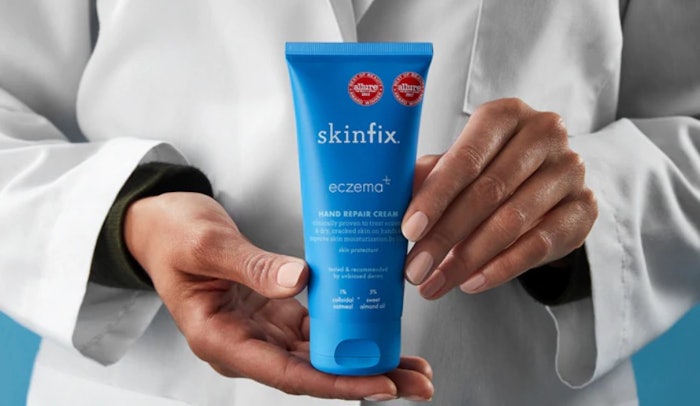 Skinfix has announced its new scientific advisory board as part of its ongoing commitment to research that supports the formulation of scientifically grounded, clinical strength products.
The advisory board is composed of five dermatologists from across the United States and Canada.
This panel of experts will support and advance Skinfix's clinically proven formulas that protect, repair and maintain skin barrier health. The board will consult with Skinfix on clinical studies, product innovation and keep the brand apprised of the most relevant and current information in the field of dermatology.
Board members include:
Neal Bhatia, MD, director of clinical dermatology, therapeutics clinical research, San Diego.     
DiAnne Davis, MD, FAAD, North Dallas Dermatology Associates, Dallas.    
Peter Lio, MD, FAAD, founding director, Integrative Eczema Center, Chicago.    
Kavita Mariwalla, MD., Mariwalla Dermatology, Long Island, NY.
Susan Poelman, BSc, MSc, M.D, FRCPC Calgary, AB. Poelman is a Canadian and U.S. board-certified dermatologist and co-founder/co-director of Beacon Dermatology.    
Amy Gordinier, Skinfix founder and CEO, said, "We are committed to creating products that are clinically proven to show results. Our goal is to work closely with the renowned experts on our scientific advisory board and utilize their vast knowledge in the field to further enhance and develop quality products. Their expertise will support the continued creation of formulas that are effective at targeting skin concerns and improving skin barrier health."