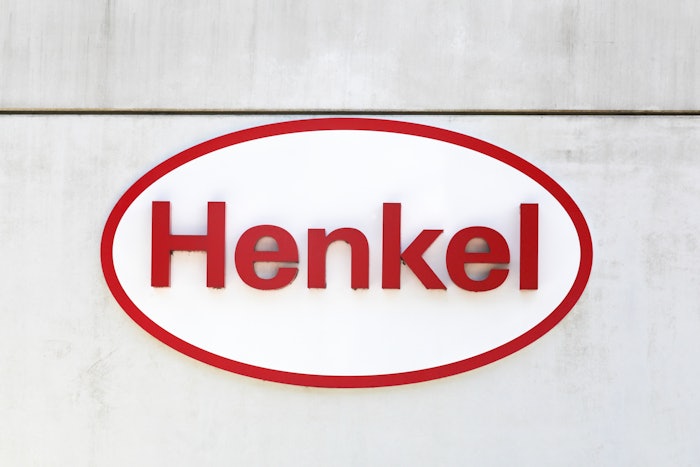 Henkel has announced its first half 2022 results, which showed group sales grew 8.9% to 10.9 billion euros.
Operating profit was 1,166 million euros.
Beauty Care 
The beauty care business unit recorded organic sales growth of +0.4% in the first half of the year. 
Sales rose by +0.2% and reached 1,842 million euros.
This growth was primarily driven by the strong performance of the hair salon business, which was able to build on its strong performance in the previous year.
In the first half of 2022, Henkel merged its laundry and home care and beauty care divisions to create a consumer brands business unit.
Fiscal 2022 Outlook Updated
Henkel's full-year organic sales growth forecast has increased to 4.5-6.5%, up from the previously announced 3.5-5.5%.
Henkel CEO Carsten Knobel, said, "In a very challenging environment, sales performance in the first six months exceeded the previous expectations for the full year, while earnings developed in line with our group guidance for fiscal 2022. In view of this development, we have raised our full-year guidance for organic sales growth for the group and confirmed our guidance for the EBIT margin and earnings per preferred share."
Knobel continued, "We are consistently advancing our strategy for purposeful growth and made good progress in implementation in the first half of 2022—thanks above all to the strong commitment of our employees worldwide. With our Adhesive Technologies business, we are a global leader in providing innovative solutions, focusing on future trends such as mobility, connectivity and sustainability. By combining the laundry and home care and beauty care consumer businesses, we are now creating a multicategory platform with sales of around 10 billion euros. We are well on track and aim to have our future consumer brands business established latest by the beginning of 2023. The combined unit will offer a broader base to optimize our portfolio more consistently and will advance the business to a higher growth and margin profile."