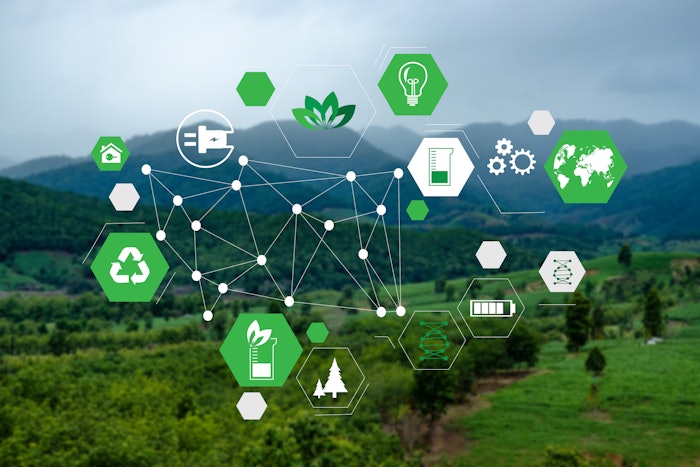 Dreamstime
Boston Consulting Group (BCG) has acquired Quantis, a sustainability consulting group. 
Quantis will continue to operate as a standalone business unit within BCG and will retain its brand and teams.
In 2018, Quantis co-founded the Sustainable Packaging Initiative for Cosmetics (SPICE) with L'Oréal and Quantis, SPICE is dedicated to shaping the future of sustainable packaging in the cosmetics industry. Its members include LVMH, Shiseido, Sisley, Cosmetic Valley (the French "competitiveness cluster" for perfumes and cosmetics) and FEBEA (French Federation of Beauty Companies). 
In 2021, Quantis collaborated with Henkel, L'Oréal, LVMH, Natura &Co and Unilever on an "industry-wide environmental impact assessment and scoring system" for beauty products to provide shoppers with "clear, transparent and comparable environmental impact information, based on a common science-based methodology," per the organizations.
This deal gives Quantis a bigger platform for its programs. 
Per the companies, BCG and Quantis will:
Drive greater impact — faster — for the planet than we can alone. We'll help clients not only assess their environmental impacts and plan to address them, but also transform their organizations to operate within the planet's capacity. We'll be able to push for stronger and bolder commitments on nature among CEOs.
Be colleagues and thought partners. Quantis' scientific approach and renowned environmental expertise are highly valuable and complementary to BCG's capabilities. Together, we'll foster collaboration and exchange of ideas as thought partners.
Pursue opportunities in line with our shared conviction. We both agree that business must be at the forefront of driving systemic change. Combining our complementary strengths — BCG's deep sector expertise and ability to guide clients through complex transformations with Quantis' scientific prowess and planetary boundaries approach — will create a unique market offering to help clients address the environmental crisis. 
Protect the culture that has made Quantis so successful — and welcome its influence on BCG's organization. This means retaining the Quantis brand and teams. BCG will safeguard and nurture our distinct culture, which is built on a steadfast commitment to driving true sustainable transformation.