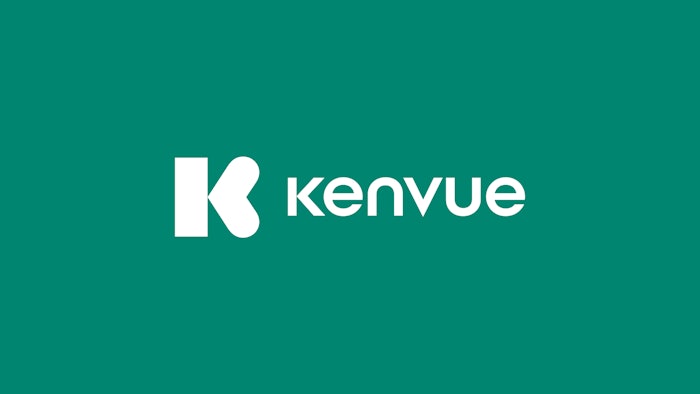 Johnson & Johnson has announced that the new consumer health company has been named Kenvue.
Kenvue (pronounced ken·view), is inspired by two powerful ideas: "ken" meaning knowledge, an English word primarily used in Scotland, and "vue," referencing sight. 
Kenvue's purpose, "Realize the extraordinary power of everyday care," will guide the company's actions and long-term aspirations, from strategy to talent philosophy and more.
Kenvue will continue to touch the lives of consumers worldwide every day through its iconic portfolio of beloved brands such as Aveeno, Neutrogena, Dr. Ci:Labo and more.
Usage of the new company logo and corporate brand identity will be effective upon completion of the planned separation. More information regarding Kenvue, including the company's board of directors and financial transaction information will be available at a later date.
Thibaut Mongon, CEO designate, Kenvue, said, "Unveiling the Kenvue brand is a defining moment for our stakeholders and an important part of the planned separation. We breathe life into some of the world's most iconic and beloved brands every day, so we harnessed that same expertise, love, and energy into developing our new corporate identity."
Joaquin Duato, CEO of Johnson & Johnson adds, "Today's announcement is another milestone for the consumer health business. Kenvue is poised to thrive as a standalone company with a leading portfolio of brands consumers love and trust. I'm confident in this team and excited to see what the future holds."