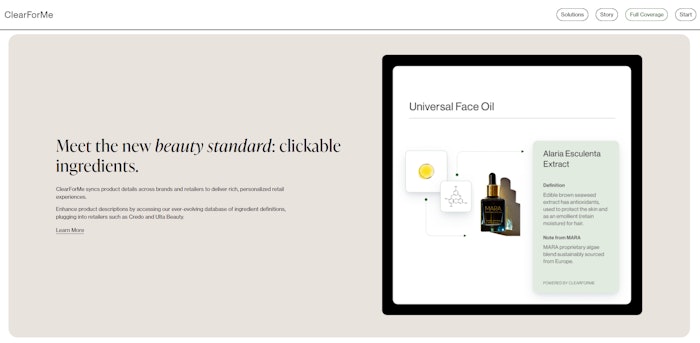 The Allure Store has partnered with ClearForMe, a centralized beauty ingredient platform, to provide customers with transparency and information about the ingredients in the beauty products that the Allure Store sells online and in its brick-and-mortar store.
The ClearForMe technology lets consumers access enhanced descriptions of beauty products that reportedly provide clear, straightforward definitions and functions of each ingredient.
Trained store associates will use ClearForMe to help in-store customers find the products that best suit their needs.
As customers increasingly educate themselves about the ingredients in their beauty products and the trend toward ingredient transparency grows with the clean beauty movement, the partnership between the Allure Store and ClearForMe will empower consumers to make informed decisions as they explore new and familiar brands at the Allure Store, according to both companies.  
ClearForMe has more than 1.8 million data points in its database. Its Ingredient Review Committee, which consists of dermatologists, technologists, ingredient analysts and database experts, develops the information about each of the ingredients in ClearForMe's database.