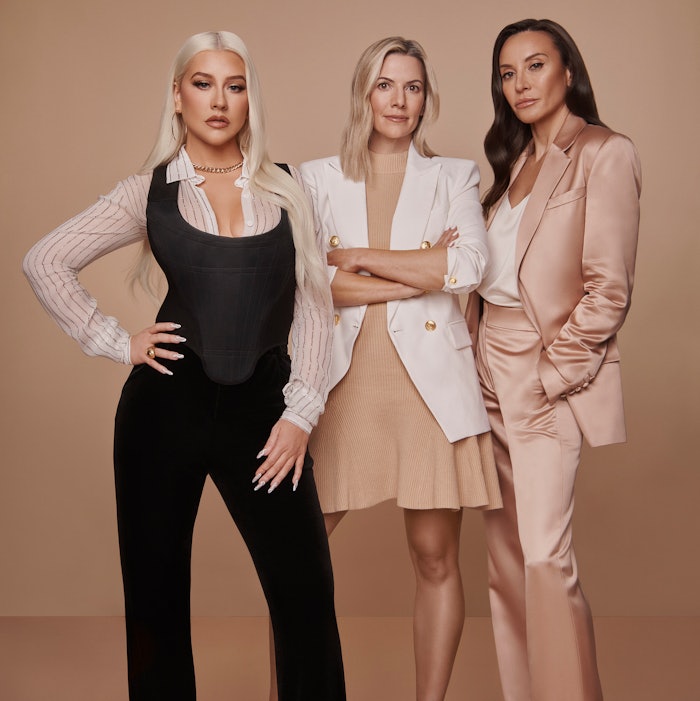 Playground has named Christina Aguilera as co-founder and chief brand advisor, where she will further champion the brand's mission to create an open dialogue around sexual wellness while keeping the female perspective at the forefront through safe intimacy products intentionally formulated with women in mind.
Aguilera will be working alongside Playground co-founder and CEO, Catherine Magee as well as co-founder and chief product officer, Sandy Vukovic, to shed stigma and improve sexual wellness for all through ground-breaking intimacy products.
Aguilera said, "I continue to encourage women to feel empowered while owning every aspect of themselves, and to treat sexual wellness as part of a regular self-care routine. The category has largely been driven by a male dominated business model, with few products designed from inception for female specific sexual pleasure and health needs. I'm thrilled to be part of a woman-owned business, and building a brand where women can recognize Playground as a product that is speaking to them with an informed perspective."
Magee said, "What's been missing in the overall health and wellness conversation is the role of sexual health. Christina is the perfect voice to champion female sexuality. She has always proudly embraced her sexuality and has been unafraid to share it with her fans through her music or her own voice. As Playground's chief brand advisor and co-founder, Christina has the platform to empower women to fully prioritize their sexual wellness."