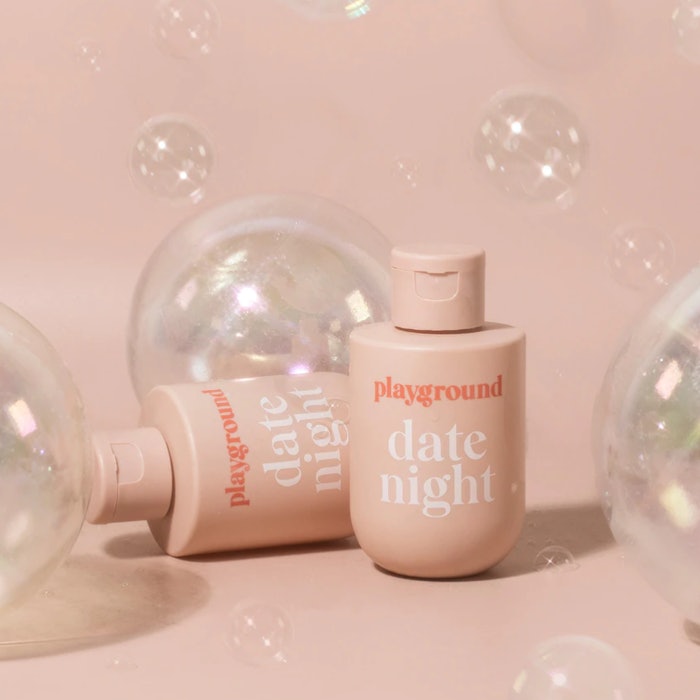 Playground is a new sexual wellness brand with a plant-based lubricant collection. The line includes four full-sensory personal lubricants designed to arouse the five senses and erogenous zones to amplify a woman's mood, mind and libido.
Related: Hoo Raa Sexual Wellness Brand Debuts
Playground's products use a water-based formula that is clean, vegan, pH-balanced and free of parabens, phthalates, petrochemicals, mineral oil, propylene glycol, GMOs, gluten, sulfates, dyes and hormones
Each lubricant blends three adaptogens—ashwagandha, black cohosh and horny goat weed—with vitamin E, hyaluronic acid and bamboo extract to increase blood flow.
The lubricants cost $24 and are available in four varieties: Date Night features a champagne and vanilla scent, Mini Escape includes a coconut and sandalwood scent, After Hours features the scent of warm wood and Love Sesh is scent-free.
Playground's debut collection is available at helloplayground.com.
Catherine Magee, CEO of Playground, said, "Women's sexual experiences have been misunderstood and underserved for far too long. Most women at some point in their daily lives experience dryness or struggle to reach an orgasm–yet most personal lubricants on the market fail to help them. Playground's mission is to make every woman feel empowered and inspired to improve their sexual experiences with amazing products they're excited to use as much as their favorite beauty product."