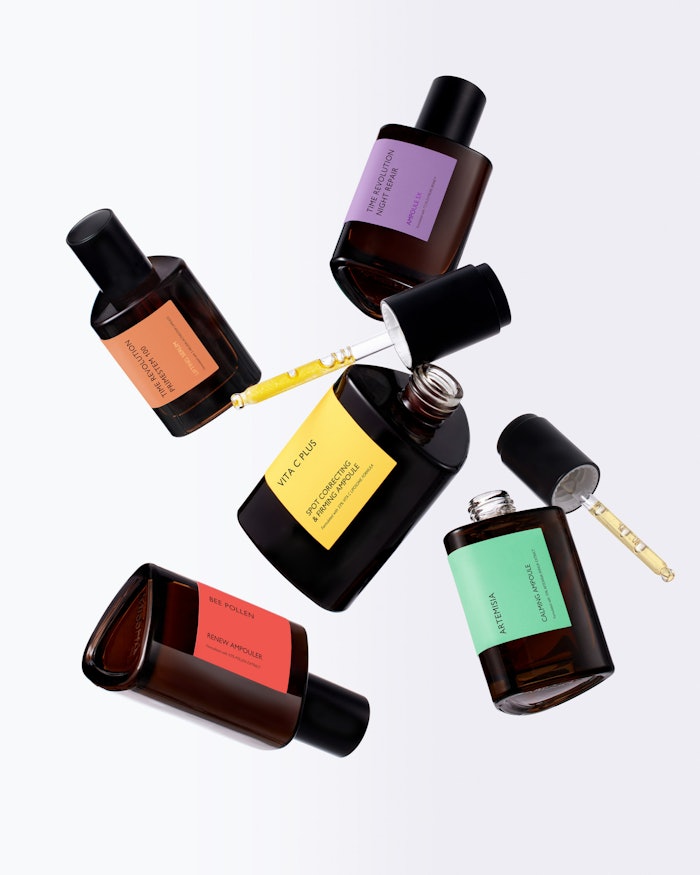 Missha is expanding its product offerings in the United States on May 15, 2023 on MisshaUS.com.
The following products will be available in the United States:
Vita C Plus Spot Correcting & Firming Ampoule (Brightening)
Artemisia Calming Ampoule (Calming)
Time Revolution Night Repair Ampoule 5X (Smoothing)
Time Revolution Primestem 100 Lifting Serum (Lifting)
Bee Pollen Renew Ampouler (Nourishing)
Missha is also redesigning its ampoule packaging, which combines a minimalist, user-friendly design with triangular sculptural beauty, reflecting the brand's dynamic identity. The color of each label represents the primary ingredient of the corresponding ampoule, adding a sensory touch.
The brand has also announced actress Elizabeth Olsen as its global ambassador and face of the new "Beauty is Reality" campaign.
The campaign captures beautiful moments in daily life and presents the idea that beauty should not be overly dramatized or based on inflated luxurious sentiments. 
Olsen said, "When Missha approached me with an ambassador opportunity, the most important factor was the message the brand wanted to convey. Missha's 'Beauty is Reality' represents an innovative and practical message that I can support. Attaining exceptional quality doesn't necessarily require a hefty price tag. Missha's aim is to create outstanding products that are accessible to everyone, and it's an honor to communicate this value to young women like myself."