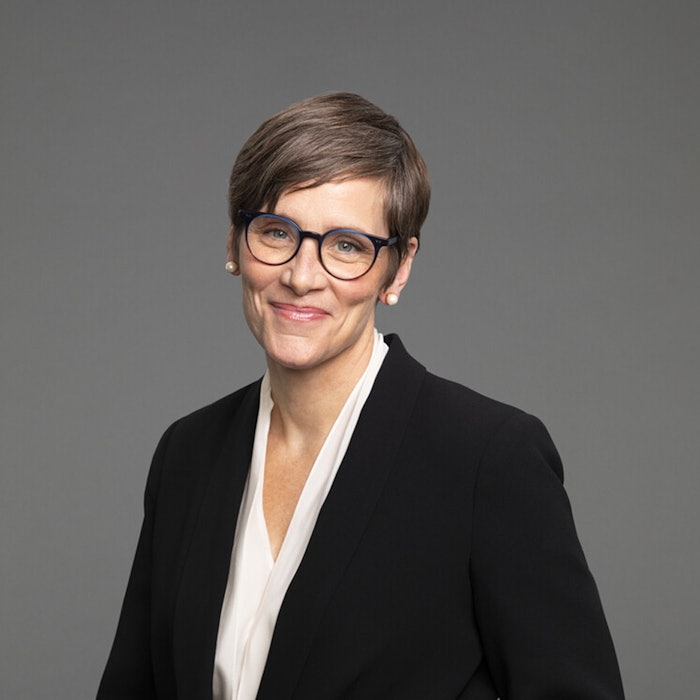 Estée Lauder Companies has appointed Nancy Mahon as its first chief sustainability officer.
Sustainable ingredient trends: Check Out Our Report from in-cosmetics Global in Barcelona
In her new role, Mahon will focus on the integration and implementation of the company's sustainability initiatives, as well as ESG reporting across the organization. She will also continue to serve as executive director of The Estée Lauder Companies' charitable foundation and remain a member of its ESG management committee.
Mahon will continue to dual report into Fabrizio Freda, president and CEO, and William P. Lauder, executive chairman, and serve on the company's executive leadership team. 
The company's future sustainability strategy will focus on efficiencies and the reduction of product life cycle impacts.
"Sustainability has long been central to how The Estée Lauder Companies and its brands have operated, and is a key part of our corporate strategy," said Freda. "We are committed to continuously evolving to drive our sustainability initiatives forward and helping to innovate and connect at both local and global levels, ultimately positioning us well to succeed in a changing global economy. Appointing Nancy to chief sustainability officer is an example of our company's ambition and focus on these initiatives."
"Now more than ever, we have a responsibility to help drive progress, and we are dedicated to our sustainability initiatives throughout the value chain," said Lauder. "Nancy is a trusted leader with a track record of winning results, and we look forward to her continued success as chief sustainability officer."