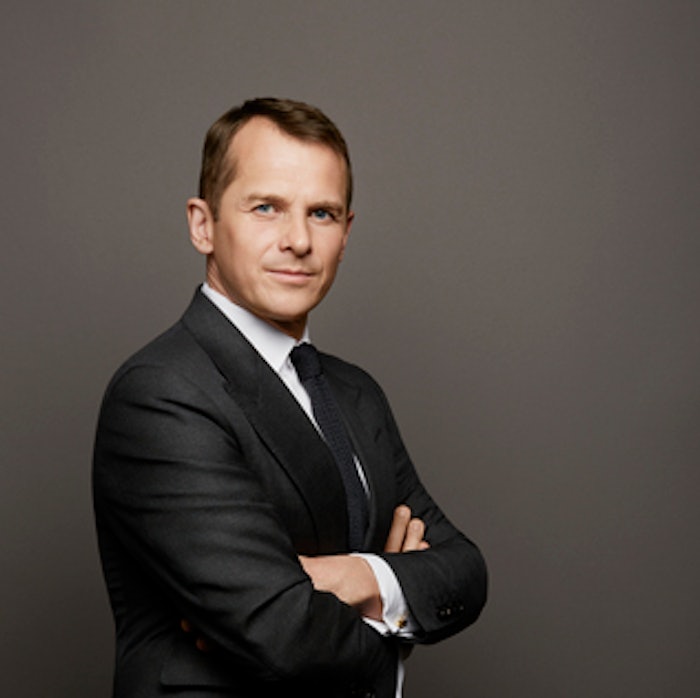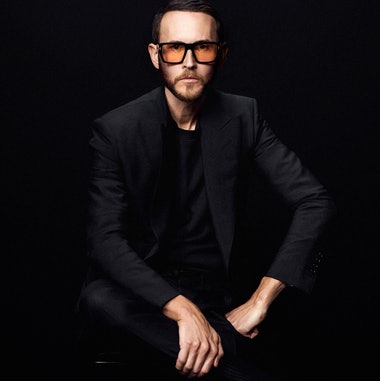 The Estée Lauder Companies Inc. (ELC) has completed its acquisition of the Tom Ford Brand and named two key executives. The deal values the total enterprise at $2.8 billion. At closing, ELC paid approximately $2.25 billion.
ELC has named Guillaume Jesel to president and CEO, Tom Ford, and Peter Hawkings to creative director of the brand. Furthermore, fashion license holder Ermenegildo Zegna N.V. has appointed a CEO of Tom Ford Fashion; this executive is expected to be announced in July 2023 and will assume the role in the third quarter of calendar 2023.
Jesel has led Tom Ford Beauty for for nearly a decade. He will oversee all verticals and set a luxury strategy for the brand. He will report to ELC executive leaders Jane Hertzmark Hudis, executive group president, and Tracey T. Travis, executive vice president and chief financial officer.
"Guillaume has been instrumental in shaping the luxury beauty sector of our business," said Fabrizio Freda, president and CEO, The Estée Lauder Companies. "His ability to articulate the Tom Ford brand has resulted in Tom Ford Beauty achieving remarkable global success, making him ideally suited to lead the Tom Ford brand into its exciting future,"
Hawkings has worked alongside Tom Ford for nearly 25 years, most recently as senior vice president of Tom Ford Menswear. As creative director, Hawkings will succeed Tom Ford with respect to his responsibilities as creative director of fashion, including womenswear, menswear and accessory categories, assuming the role of lead designer for the fashion segment and fashion shows. He will report directly to Jesel and the CEO of Tom Ford Fashion.
"In Peter Hawkings the brand has found the perfect creative director," said Tom Ford. "Peter began working with me 25 years ago as a menswear design assistant at Gucci and rapidly worked his way up to become the senior men's designer at the company when he left to join me at the Tom Ford brand. Since the creation of Tom Ford menswear, Peter has been instrumental in the success of the brand. He is an incredibly talented leader with tremendous industry experience, and his appointment gives me confidence that my commitment to creating fashion products with the highest level of design and quality will continue."
Ford added, "I could not be happier with the acquisition of the Tom Ford brand by The Estée Lauder Companies. The team there has been a great partner and Guillaume is an exceptional leader, with not only a strong business understanding of beauty, but a great understanding of fashion as well. I am also pleased that the Zegna Group will continue to manufacture and distribute Tom Ford fashion and accessories, and operate retail for Tom Ford Fashion. I have worked closely with Zegna for more than 30 years, first at Gucci, then at Yves Saint Laurent. When contemplating the creation of the Tom Ford brand there was simply no other partner that we would have turned to, to produce high quality fashion products and a flawless retail experience. Marcolin has been an excellent partner in producing and distributing TF eyewear since the inception of the brand and I have enjoyed close collaboration with Maurizio Marcolin and his talented team for many years now. These companies, under the brand stewardship of The Estée Lauder Companies, provide me with confidence that the Tom Ford brand will continue to be something that I will be proud of for many years to come."
Domenico De Sole said, "I am delighted with this acquisition. We have had a long-standing partnership between the Tom Ford brand and The Estée Lauder Companies dating from the brand's inception, as well as a close relationship with Gildo Zegna and the Zegna Group over the past 30 years. Given our long and successful histories together, I am certain that the two companies, together, will carry on the legacy that Tom and I have built over the past 18 years. I am grateful to Tom for his magnificent vision and leadership, and I thank our amazingly talented TOM FORD team for their dedication to and hard work for the brand."