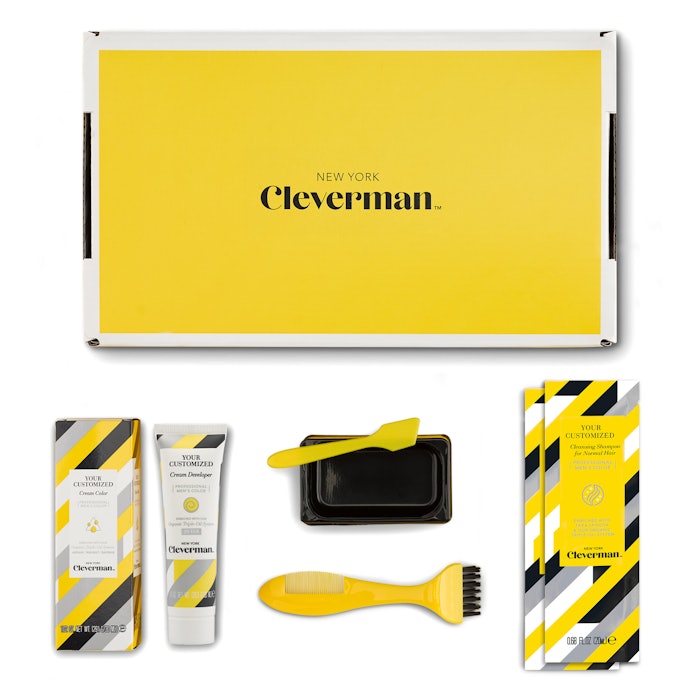 Cleverman, a customizable, direct to consumer men's beard and hair color brand, has raised $1.8 million in funding from L'Attitude Ventures, with participation from Fab Co-Creation Studio Ventures. The fundraise will support  research, product innovation, e-tailer expansion and brand awareness.
L'Attitude Ventures invests in early-stage U.S. Latino-owned brands, for example Nopalera.
Cleverman's customized hair and beard dye products come in more than 10,000 combinations of formulas generated by its 3-minute personalized quiz, which helps consumers find tailor-made colors, tools and techniques to meet their personal care goals. Kits start at $18.95.
The brand was launched in March 2021 by entrepreneur and P&G and Revlon industry veteran, Carlos Barreto, who says, "We are absolutely ecstatic to have such an incredible team of investors join us for our seed round. Their support will be instrumental in taking Cleverman to the next level, and we couldn't be more confident in our ability to succeed. Our lead investor, L'Attitude Ventures, is a rock-solid VC firm with an impressive array of expertise across many sectors. With their focus on empowering the Latinx entrepreneurial community, we are thrilled to have the L'Attitude team on board, and eager to take advantage of their expertise to help Cleverman soar to new heights. As a proud Latino founder, I'm delighted to see Cleverman continue to grow and thrive. Our journey has been nothing short of amazing since we sold our first product two years ago. With our recent funding, I'm excited to see what the future holds for Cleverman and can't wait to see us take flight to even higher levels!"