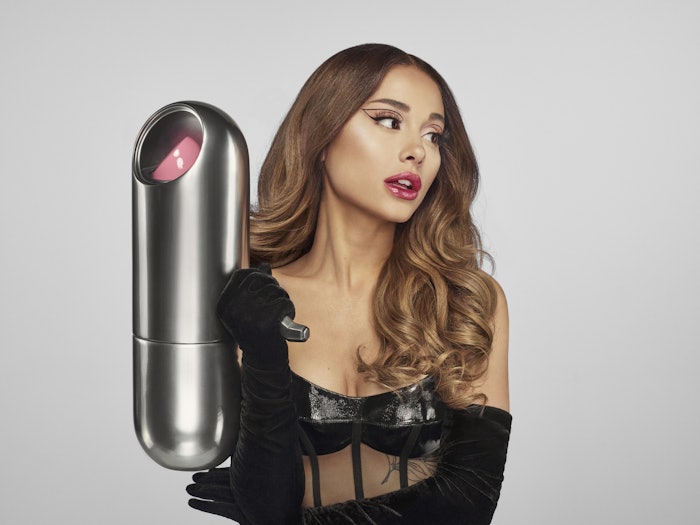 r.e.m. beauty has announced it has received a strategic investment led by Sandbridge Capital. This partnership represents an opportunity to optimize r.e.m. beauty's global potential through continued product innovation, talent acquisition and geographic expansion to support the brand's surging global demand. 
The investment also included participation from Strand Equity, Hybe America, Live Nation Entertainment and Universal Music Group.
The brand will continue to focus on its core markets, with further expansion plans to be announced.
Earlier this year, founder Ariana Grande purchased assets related to r.e.m. beauty from Forma Brands for about $15 million, after ending their licensing deal.
Grande said, "This has been a truly inspiring time for me as a founder, turning my passion for art, self-expression and makeup into reality and watching r.e.m. beauty find its wings, especially now during this new era for the brand. I'm thrilled to have these amazing partners join us at this time, supporting our vision and expansion so that fans worldwide can continue to grow with us and enjoy our products. This next chapter could not be more exciting, and I can't wait for everyone to see what is yet to come."
Michelle Shigemasa, recently appointed CEO of r.e.m. beauty, said, "I joined Ariana and r.e.m. beauty because I believe in both Ariana's overall vision and the brand's fundamental values, which will be at the core of everything we do. This bespoke partnership with Ken Suslow and the Sandbridge team opens a world of opportunities for r.e.m. beauty to supercharge our growth through focused investment and further scale r.e.m. beauty's already highly engaged audience of beauty enthusiasts. The best is yet to come."
Ken Suslow, Sandbridge Capital founder and managing partner, said, "r.e.m. beauty has earned the trust of the beauty community and consumers alike by creating an impressive best-in-class line of products inspired by Ariana's compelling mission driven brand vision. We are thrilled to come together with Ariana and her stellar r.e.m. team in support of the brand's strong growth trajectory through our global industry network and brand building expertise."