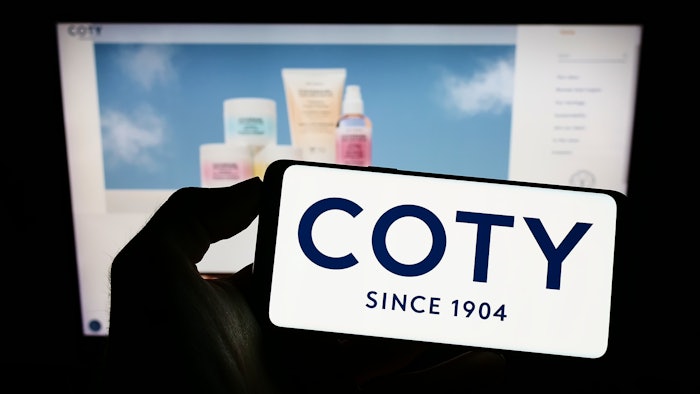 Coty hosted its first investor event in Paris, where it was announced that the company expects its fourth quarter 2023 revenue growth to be between +12-15%, up from its previous outlook of +10%.
This growth is fueled by strong momentum in prestige and the recovery in the China market.
Coty now expects fiscal year 2023 core revenue growth of +10-11%, which is up from its previous outlook of +9-10%.
Coty raised its expectation for fiscal year 2023 adjusted EBITDA to $965-970 million, ahead of its previous outlook of $955-965 million, despite incurring close to $70 million of negative FX impact, including over $10 million in Q4 FY23.
Sue Nabi, CEO of Coty, said:
Throughout its history, the U.S. and Europe have been Coty's centers of gravity and our exploration of a dual listing in Paris is a natural next step. Since Coty invented modern perfumery over 120-years ago in Paris, this heritage and consistent innovations have cemented our position as a Global Beauty Powerhouse. As we mark this monumental anniversary as a beauty leader, we are delighted to host this investor conference in Paris to celebrate our continuing success across Prestige and Consumer Beauty, while deepening our connections with the European investment community.
I am incredibly proud to showcase our differentiated business model of an innovative Prestige as well as rejuvenated, focused and increasingly strong Consumer Beauty portfolio, global reach in developed and emerging countries, strategically located centers of R&D excellence, award-winning IP, and leading end-to-end capabilities that position Coty as the partner of choice for global fashion houses. By combining our robust operational and financial performance and diverse team of beauty experts, we are accelerating our position as a global leader in fragrances and cosmetics. Together, we are realizing significant untapped potential in areas such as ultra-premium skincare, ultra premium scenting, China, Brazil, and Travel Retail. Uniting our beauty heritage, rooted in Paris, with cutting edge innovation and science, we will continue to create long-term value for our stakeholders.