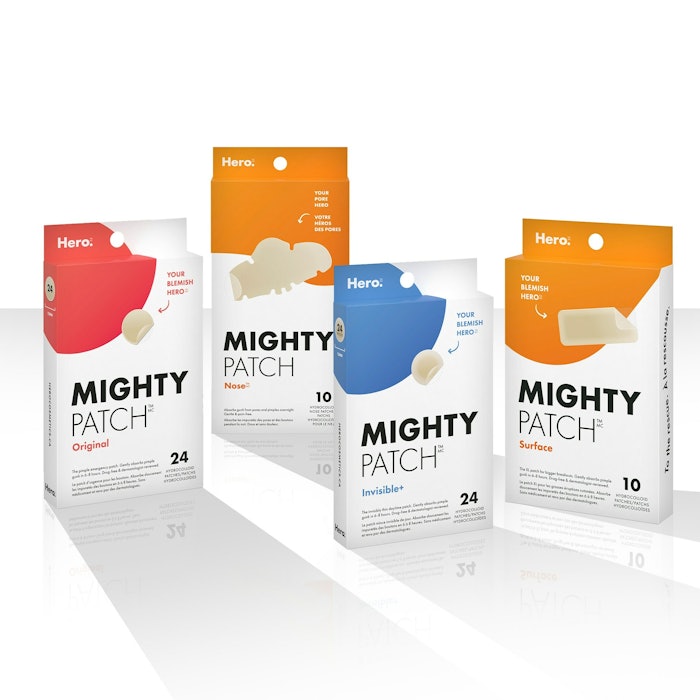 Hero Cosmetics, which earlier this year expanded into CVS in the United States and launched its first non-acne patch, has now expanded into several retailers in Canada, including Shoppers Drug Mart, Walmart and Amazon.
The initial expansion will feature products such as the Mighty Patch Original patches, Mighty Patch Invisible+ patches, Mighty Patch Nose patches and Mighty Patch Surface patches.
Additional offerings will be added in 2024.
"It's always been our goal to ensure accessibility to everyone and anyone who may need our products," said Ju Rhyu, co-founder and CEO of Hero Cosmetics. "Launching in Canada is an exciting step towards that goal. I am so excited to bring the Hero brand story and our solutions to the Canadian customer. I'm thrilled to embark on a long-standing and deep connection with the Canadian community. I'm confident that we'll continue to grow the category by reaching a new audience, and most importantly, get our pimple solutions into the hands of people with pimple emergencies."