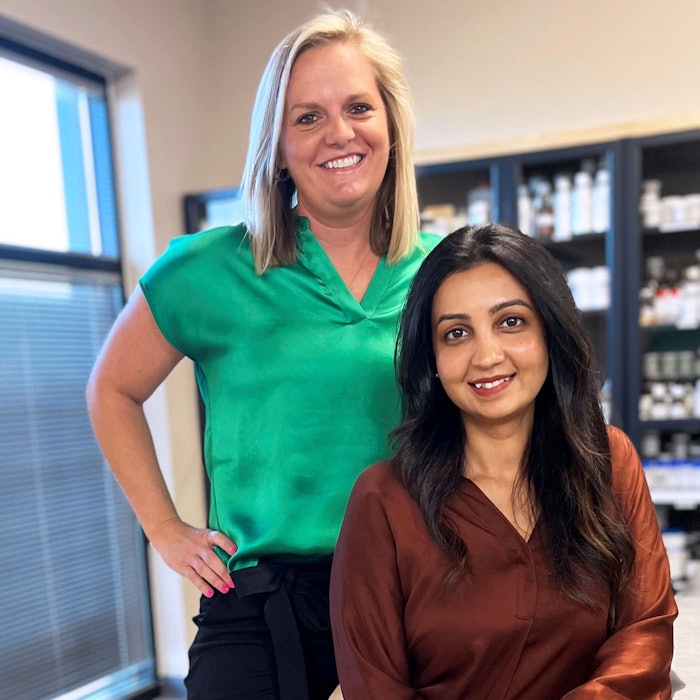 KKT Consultants has named Katie Harris its new chief business development officer, where she brings more than a decade of experience and a proven record of success in B2B sales and relationship management as KKT Consultants continue to expand beyond skin care.
Prior to joining KKT Consultants, Harris focused on the sales of raw materials and ingredients at Glenn Corporation, a sustainability-forward personal care supplier company. There she was awarded the Scott Trippel Award in 2020 and the 2022 Above and Beyond Account Manager award as voted by her peers.
Harris is also involved in the Society of Cosmetic Chemists. 
Harris said, "Having worked with Krupa since before she launched KKT Consultants, I've been motivated and inspired by her vision and creativity in clean and sustainable product development. I look forward to expanding the company alongside Krupa by bringing in new opportunities and brand partners."
Krupa Koestline, founder and CEO of KKT Consultants, said, "We are thrilled to bring Katie on the KKT Consultants team in order to better serve our growing clientele. Combining her extensive relationships and industry insights, we can serve even more brands looking for fact-based solutions regarding clean and sustainable product development.